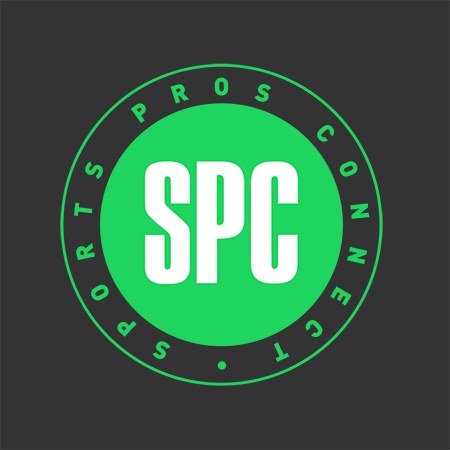 Good afternoon Martijn Belgraver, it's fantastic to speak to you today!
Can you please give us an introduction to connection to tennis?
My name is Martijn Belgraver, and I am 50 years old. I was a tennis professional for over 9 years and I also managed a tennis academy in the Netherlands for 18 years!
I am also very proud of the fact that my daughter, Julie, has followed her mother's and my footsteps and is currently travelling the world as an aspiring young tennis professional!
Thank you Martijn!  As General Manager at the Rafa Nadal Academy in Kuwait, please tell us about your day-to-day role? 
My role is to lead the academy including the development of tennis,  club-life for members and also the quality assurance of our staff and facility.
With it still being in its infancy, what are the main goals for the academy?
The main goal is to run the academy in a way where members, children and high-performance players coexist. We aim to be recognised for the quality of the programs which we run.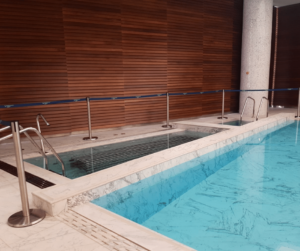 It must be amazing being able to use the Rafa Nadal name for the academy!  How much input does Rafa have with the day to day running of the academy?
Rafa and the entire Nadal family are heavily involved. Maribel (Rafa's sister) is responsible for the corporate branding and quality of the reputation of Rafa. Carlos Costa, who is Rafa's long-life agent is always looking out for ways to promote our academy in the Middle East. He also ensures that Rafa comes to the facility each year.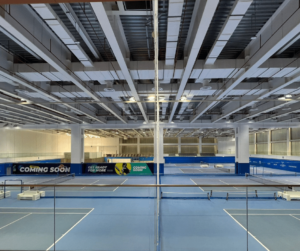 Also, the other departments like sales, tennis, fitness and support departments are always a call away. There is great sense of cooperation between the two RN academies.
Please tell us more about the facilities and the staff at RNAK?
The facility is one of a kind! We have the same courts as at the Australian Open: a stunning indoor pool, multiple fitness areas as well as locker rooms with a 5 star look and feel.
All the other racquet sports such as padel and squash are available in this facility. We also have a stadium which can cater for 1500 people for large events.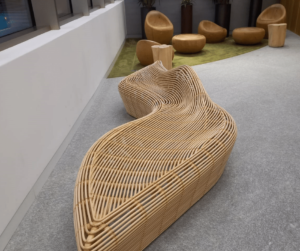 What is the standard of players like at the Rafa Nadal Academy?  How does this compare with the playing ability in other Middle Eastern countries?
We at RNAK are responsible for the Kuwait Tennis Federation players. We had success during the GCC Games where the KTF players won the team and individual gold medals.
In terms of development, we are moving forward knowing that we started just two years ago, and to develop a full program takes time.
I am very hopeful that through our junior program we will have many more young players coming through the ranks in the years to come.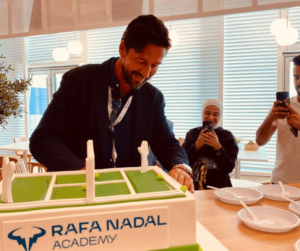 Finally, I have spoken to several in the industry about Padel in the Middle East which seems to be extremely popular.  How do you think this will affect the tennis world?
I believe that padel and tennis can live side by side.  I think it is good to see so many people interested in a new racquet sport.
We at Rafa Nadal will always remain an academy focused on tennis. However we have just recruited a very good padel coach who caters for members who are interested in padel.
As always, it was a pleasure talking to Martijn, a highly respected coach working at an academy that many of us would love to be a part of!
Until next week,