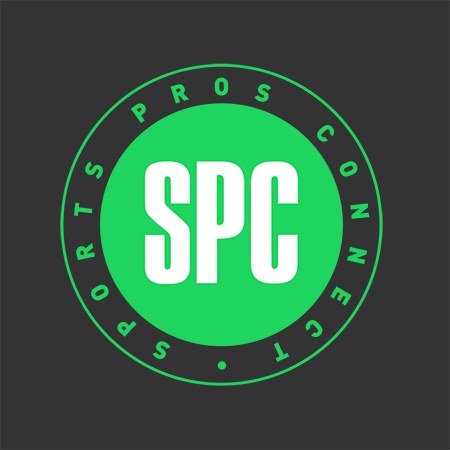 Good morning Peter, great to have you here today!
Could you just introduce yourself, your career in tennis and your current role with Tennis Coach Ireland?
Morning Mark – thanks for the opportunity!. I've been involved in coaching in Ireland for over 30 years. I've written three books on the game and worked with players at all standards. I'm involved with Tennis Ireland in terms of assessing the NGB Coach Training Courses.
Thanks Peter!  So, you are a big part of Tennis Coach Ireland…  Tell us about your day to day role with TCI?
I've been with TCI since 2007. Our function is to represent our members (who are all Tennis Ireland qualified coaches). We run Continuous Professional Development opportunities, produce a monthly newsletter and inform coaches of what's happening in terms of job opportunities and new research. We also run a very well-subscribed Public Liability Insurance Scheme for our members, at a great price.
We provide a bespoke information and assistance service for our members, who often get in touch with issues they may have in the facilities where they work. One of the greatest satisfactions of my role is helping a coach to deal with a tricky situation in a positive way. It's a busy week!
I see you have been working really hard on putting on a fantastic online conference.  What does it take to organise such big names in the industry?
Thanks for your kind words! Our Chairperson Liam Cassidy has been working with our presenters for this year's conference. We know many of them personally from traveling to European and international coaching conferences over the years, and that makes it easier to connect with them. These coaches are at the top because they are efficient and effective, and that obviously extends to their organisational skills. They are easy to work with!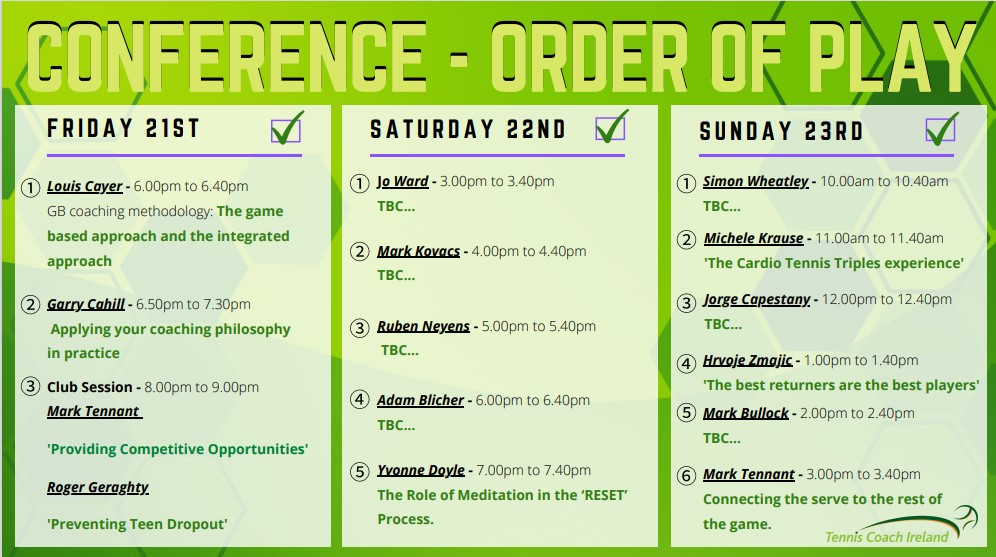 What are your thoughts on online conferences as opposed to face to face conferences?  Personally, I am a big fan of networking in person but totally understand the difficulties and budget around the face to face conference!
Like many others, we were forced by Covid to run our big annual conference online. Before Covid it was an on-court event. But our members are very keen now on the online system. We can have multiple speakers from all around the world. We could not afford to bring them all to one venue. Coaches also appreciate that they do not have to travel to a central venue.
Here is your chance to promote the TCI online conference on Friday 21st to Sunday 23rd October…  Please give our readers 3 reasons to sign up to the TCI Event coming up?
OK, here goes!
World-class speakers.
Practical topics with real relevance to everyday coaching.
Catch up with the presentations on video anytime up till the end of November.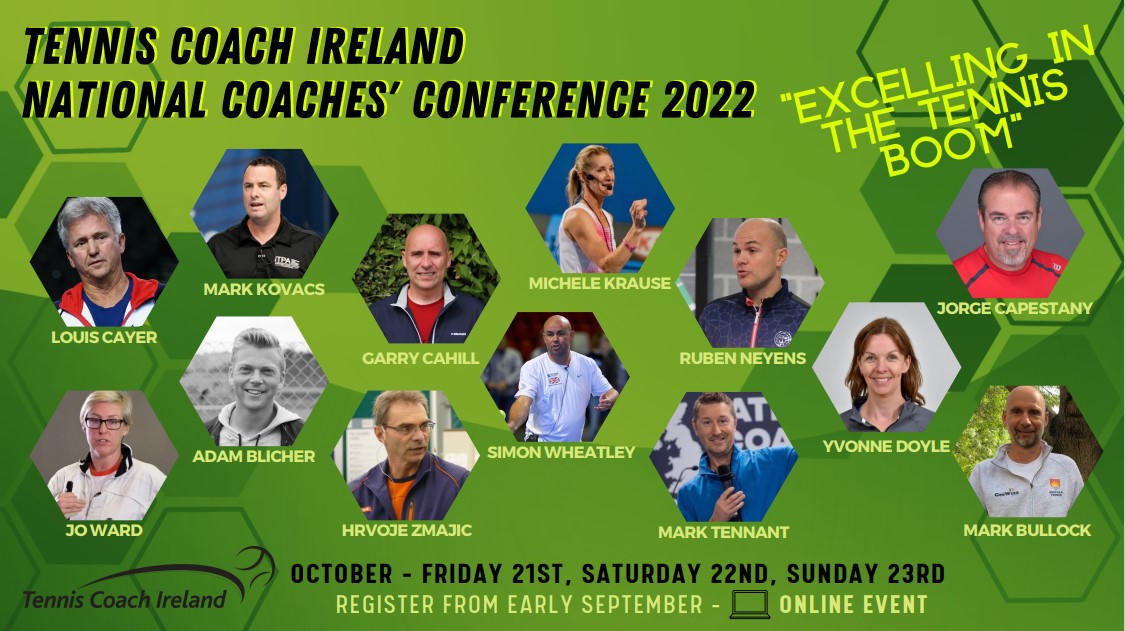 How can our readers sign up to the event?
By using the link below. We particularly welcome attendance from coaches who are part of SportsProsConnect, and as you know, are offering a 15% discount for your members:
https://tenniscoachireland.ie/product/conference-payments
APPLYING YOUR SPORTSPROSCONNECT DISCOUNT:
When you are at the link above, press 'PAY NOW'. 
Enter Coupon code 22Promo15
Press 'APPLY COUPON' – cost will be reduced to €85.
And finally on another note, the Irish Davis Cup Team had a fantastic win against Barbados a few weeks ago!  Tell us your thoughts on the standards of the Irish game at the moment (men and women?).
Congrats to the team – great to see! Obviously, Ireland has struggled to develop world-class players over the years. With less than 2% of the population playing the game, it's an uphill battle! Tennis Ireland Director of Development Roger Geraghty is working intensively on broadening the reach of the game, and this, combined with the increasing number of slower hybrid-clay courts at many venues, is starting to pay off in terms of the quality of the players we are currently developing, and who we are confident will come through in the years ahead.
As always, it was a pleasure talking to Peter and I can't wait to attend the conference – the line up is incredible!
Until next week,