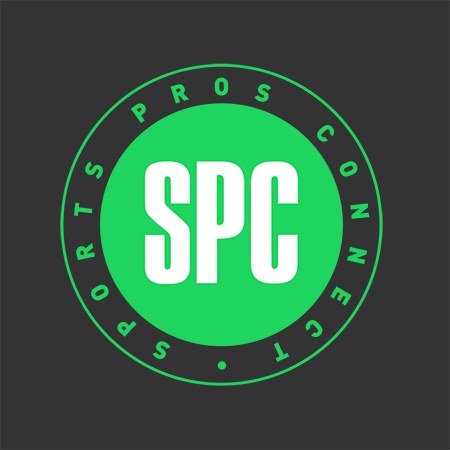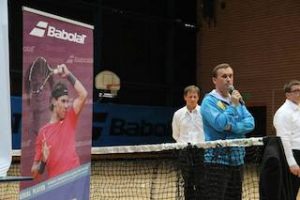 Today we are here to announce the next speaker for the WTCA Conference in Eastbourne on June 21st to 23rd 2019.  Registration is now open for the Conference.  Please Click Here to Register.
Good morning Piotr Unierzyski, its a pleasure to have you here today.  Could you please tell us a little about yourself and your tennis career to date?
I was reasonable player (no 32 in Poland)  but, unfortunately I was facing many injuries. During those times (70's, 80's we thought more hours of practicing means better.) So being injured I started to play with kids, helping others younger players and .. got a passion for coaching..
My first serious player was just 4 years younger than me, and she became the women's national champion. I do not think I had much knowledge that time but I believed in my player and had a lot of passion to help her.
I became the under 12 national coach, and we start to travel extensively even though Poland was a very poor country in the late 80's and early 90's. By that time I was already working as research assistant at the Sports University in Poznań and was combining  research (mostly on Talent Id in Tennis) with its implementation in coaching the national team. My players were winning a lot, European championships among others. My next player got into WTA 100 and, later participated in Olympic Games. As a reward I was sent to Tennis Europe conference in 1990, met many top coaches like Richard Schönborn, Ivo van Aken, and they became my mentors and friends.
One day Doug MacCurdy and Dave Miley invited me to cooperate with the ITF and I have been doing it for 25 years already serving as ITF touring teams coach, expert and tutor.
I have been working extensively as the ITF Expert since 1994, have participated in over 130 congresses and workshops all over the world, have given lectures at many universities, national and international congresses, and workshops in over 50 countries. I was a key-note speaker at several congresses e.g. ITF Worldwide Conferences, Tennis Europe Conferences , Tennis Australia Conferenc, Grand Slam Conference (UK),World Congress of Performance Analysis of Sport, World Congress of International Council of Physical Education, Recreation, Sport and Dance As a researcher was a recipient of scientific grant from the International Tennis Federation – the topic "factors affecting performance and talent identification".
I was travelling around the world for many years and testing young players; some were good as juniors only, some, like Justin Henin and Roger Federer you know about. The results gave a base for talent Id programs, the most known was created by the team around Debbie Kirkwood in Canada -Bianca, Felixx and Denis were among whose who were identified as talented at the age on 12. Now it gives me great pleasure to see them knocking at the top of the game.
Thank you Piotr.  You currently hold the position of Director of Coaching at the Polish Tennis Federation, can you tell us what that involves?
I consider myself as a coach, and I have been working with players of all levels. At the moment I focus more on methodology, coaches' education and consulting. With a group of friends, we created the National Coaches' Education System, which I believe is on the world level- we have got ITF "recognition" and a reward for achievements in that field.. I run many courses from mini tennis to high performance, run workshops and train tutors. Some will come to UK with me (to Eastbourne WTCA Conference).
The Polish nation has produced some fantastic players including Radwanska and Kerber in recent times.  Who are the next in line to shine in the professional set up?
We have quite a few players rising through the ranks – 3 of them are in the same stage as the Canadians (maybe one step behind). Huber Hurkacz just got into top 50, won twice against Nishikori and recently against Shapovalov. Kamil Majchrzak is equally talented. Iga Świątek (19 yrs old only) is very close to top 100, and his talent is unlimited. Their coaches are my good friends and doing a great job.
We are here today to formally announce you as a presenter at the WTCA Conference in Eastbourne on June 21st and 22nd.  Can you give us a sneak preview of what you will be presenting on?
My main interest at the moment is integrated approach to coaching and new training methods "around" this concept. They are proven in practice  and have strong scientific base,  our players are among those who are using them. As far as I know Roger Federer pratices according this same approach as well!!
You are a top supporter of the WTCA (Women's Tennis Coaching Association), can you tell us why their mission is so important to you?
I have very positive experience with both female players and coaches, the majority of players I coached were females of different ages. Also the vast majority of tutors I work with are females. They are extremely passionate, have great knowledge, and much better organised than me : ) .
In Poland we respect female coaches and  I believe there is no discrimination. However do not have enough female coaches working on the high performance level.  We had only two female coaches out of 16 on the recent High Performance course. I support them as much a s possible, e.g. by offering grants for courses and sponsoring trips to Conferences like yours..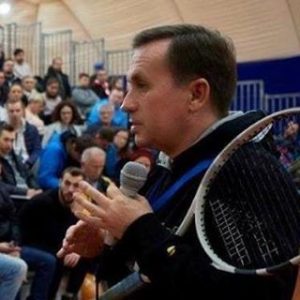 Finally, please tell us about your proudest moment as a tennis coach?
Very difficult question. There were so many. I just recall one moment in December 1999. I was at home. The telephone rang and I heard two laughing voices "Piotr, Piotr we just won Orange Bowl" than you so much. It was Marcos Baghdatis and Horia Tecau age 14. I had a pleasure of travelling with them during a summer and teaching them how to be more aggressive.. Doubles were part of their education. I am so happy that both became world class players.

Thank you very much for taking time out of your day to complete these questions, Piotr.  We are looking forward to having you at the Conference in June and are excited to hear your presentation. 
Keep an eye out for more introductions and interviews as the weeks build up to the exciting WTCA Conference in Eastbourne in Association with SportsProsConnect.