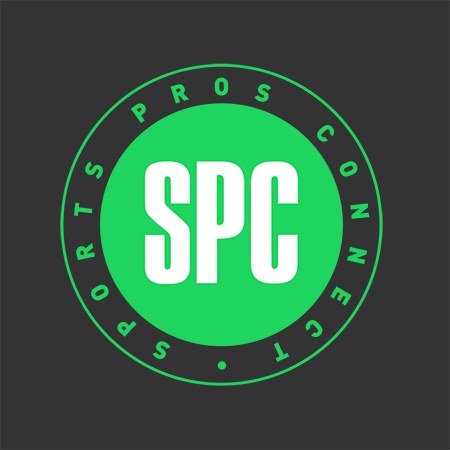 Rich O'Brien is a registered golf coach with SportsProsConnect, and is the first non tennis related sports person we have interviewed.  In line with moving into other sports, we decided to interview Rich and ask him more about his inspirational story.
Good morning Rich O'Brien, please tell us a little bit about yourself and your career to date?
I have had a diverse career in the golf industry. After playing college golf for a number of years, I chased my dream of playing on the PGA Tour.  I earned a degree in Psychology with an emphasis in Sports Psychology and Exercise Science at the University of Miami, so it was natural for me to get into coaching.
I was an Assistant Coach at the University of Miami for three seasons before being selected as the Head Coach of Barry University. My dream was that Barry University would become the best golf program in Division II.  My job was to build a solid foundation from the ground up that would become the best golf program in Division II golf.  During my six years at Barry, we also began a fundraising campaign in which the long-term goal was to fully fund the men's golf team, add a fully funded women's golf team, and endow scholarships for both teams.  The program would be built to contend for the national championship every year.
At the same time, I was fortunate to have the opportunity to work with a number of LPGA Tour Players utilizing the Player Improvement Handbook and Short Game Test that I had developed for my teams. It was very fulfilling to be able to coach some of the best golfers in the world and be able to help them succeed on tour.
After leaving Barry University, I moved to the Charleston, SC area where I became the Director of Instruction and General Manager of a practice facility that included an excellent Par 3 course.  The following year I became the Regional Marketing Director for Kemper Sports two courses in the Charleston area and it was a position I held for 6 years.  I was instrumental in helping Kemper Sports to sell the courses to local owners after which I was the CEO of a Golf Marketing company for a number of years.
During the past six years, I have used my training to help individuals overcome injuries, illnesses, or challenges using golf as a form of therapy.  During that I time, I have championed the PGA HOPE (Helping Our Patriots Everywhere) Charleston program and it is now the model for the PGA's military outreach program. I coined the term Golf Therapy and it has greatly improved the lives of many participants in the program and has helped many of them trade nightmares and flashbacks for golf dreams and new friendships.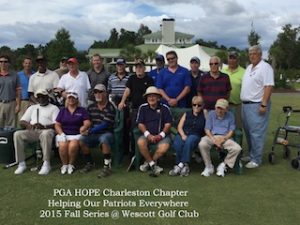 How did you originally get into golf?  Were you always looking to become a golf coach?
When I was 12 years old my family visited Pittsburgh, PA and that visit my Uncle Howie gave me a set of clubs and taught me how to play. I guess I inherited his passion for the game.  My family's home in Syracuse, NY had a large backyard and most evenings after school during the spring, summer and fall I could be found practicing in the backyard.
The following spring I played my first round of golf and I nearly broke 100 on a regulation course despite putting very poorly. A few weeks later, I broke 100 for the first time and have never looked back.  I continued to rapidly improve and by the age of 14, I was regularly shooting rounds under par. It was not long before I achieved a scratch handicap for the first time. 
My high school golf team was one of the best in the state as we had one of the top junior boys and girls on the team and I played #2.  During my senior year, the principal was the coach of the team, but the #1 player and I were basically player-coaches. That is when I decided that I wanted to study Sports Psychology and be a golf coach.
10 years ago you had a life-changing accident on the golf course, please tell us what happened?
I was working down at Kiawah Island Club's Cassique Course when our golf cart drove down a steep hill with a sharp left turn. As the cart turned hard left I went hard right and was ejected from the golf cart and my shoulder, the base of my skull and neck hit the cart path and a two-inch curb hard. I suffered four spinal fractures (two neck and two back), four skull fractures and my right shoulder was decimated.
My broken bones, however, were the least of my problems because I had also suffered extensive brain damage in every lobe of my brain with multiple strokes, aneurysms as well as an epidural hematoma.  I died at the scene but was revived by the first responder who put me into an induced coma in a frantic attempt to save my brain before I was medevac to our local trauma center in Charleston.  When I woke up from my coma I was paralyzed from the neck down and unable to speak. That terrifying moment would replay in my mind countless times in the years that have followed.
Among my 50 injuries were eight that normally are fatal, a horrific battle with PTSD, chronic pain, and a very dangerous addiction to prescription painkillers. Eventually, against all odds and by the grace of God, I would make a near-complete recovery from my injuries but the process would take four years and 12,000 hours of rehabilitation in the process.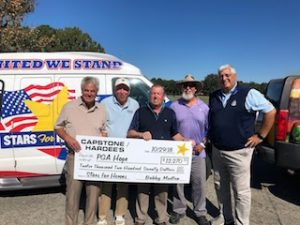 How has this accident impacted your life and changed things for you as a golf coach?
The accident impacted my life in so many ways.  You would never wish my injuries on even your worst enemy but,  in many ways, it was the best thing that ever happened to me because I am a much better person now than I was before my accident.
For four years my full-time job was rehabbing and my single-minded focus over thousands of hours allowed me to learn valuable lessons that I quickly realized could help other people that have suffered serious injuries.
The accident also allowed me to see that everything that I was teaching LPGA professionals, aspiring PGA professionals, and college players could also help adaptive golfers. Using golf as therapy I have been able to help hundreds of veterans significantly improve the quality of their life. Of special note, to date, nearly a dozen veterans have improved 60 shots or more shots in less than a year, but the most fulfilling part, however, is that their improvement on the course truly pales in comparison to the improvement that they experience in the quality of their life.  That is the true power of golf therapy and it is my mission in life.

You graduated with a degree in Sports Psychology.  How has this helped you since your accident in 2008?
I used every bit of my training in Sports Psychology to motivate myself and maintain a positive attitude which I knew was critical if I had any chance of making a recovery.  During my 12,000 hours of rehabilitation, you could say I became an expert in pain management, resilience, and golf therapy. I actually coined the term golf therapy that is starting to become mainstream.  My training in Sports Psychology is a huge part of what I teach adaptive golfers that have various injuries, injuries, illnesses, and challenges.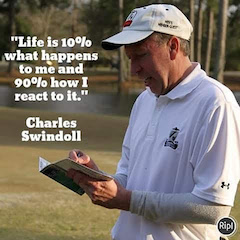 You are an inspiration to thousands Rich!  What advice would you give to sports men and women who have severe accidents like yours?
Your attitude is extremely important and those that maintain a positive attitude have the best possible chance to improve the quality of their life.  It is important to find people that breathe life into you rather than drain your energy. A negative attitude will literally drain the life out of you.
If you need extra inspiration, I co-authored the book 'Half Paralyzed, Twice Strong' and it chronicles my own recovery, as well as the amazing journey of my first adaptive golf student, Fred Gutierrez, aka The Partially Paralyzed Golfer. The story has been called the most inspirational golf story in 40 years. I would also recommend that you join my group on Facebook called Golf Therapy; Using Golf to Overcome Injuries, Illnesses, or Challenges as I share inspirational stories and provide daily motivation to the group.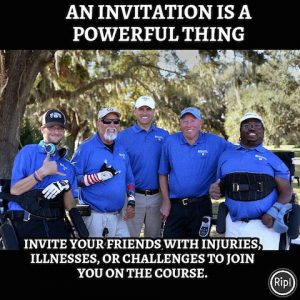 Thank you so much for taking time out of your busy schedule to answer these interview questions, Rich O'Brien.  Your story is truly inspirational and a motivation for thousands of others around the world.  
On a side note, we are actively looking for more golf pro's / coaches to join our community.  Please therefore get in touch with us by sending an email to mark@sportsprosconnect.com or look us up on any of our social media networks.
Mark Wylam (Owner Sportsprosconnect.com)