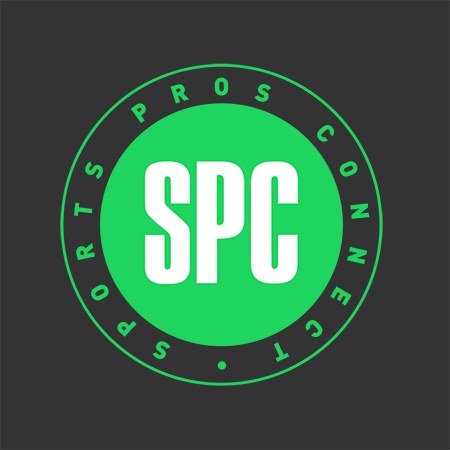 This time last year we were all excited about going live with our next venture Sports Pros Connect…  We had just announced the launch and we were busy promoting the business to coaches and Academies in Barcelona followed by exhibiting at the WTCA Conference at Roland Garros, Paris later in the month.
The basic idea involved providing a platform to help tennis players and coaches connect with Clubs, Academies and Resorts all over the world.  One of the reasons we decided to rebrand was for the platform to be able to be used with other sports.  In the first year we have registered a scattering of coaches in pickleball, padel, golf, and basketball on top of the core business of tennis.  We intend to keep speaking to coaches and federations of other sports and make sure we wait for the right time to promote.
This first year has flown by…  We have a presence in over 65 different countries within the tennis industry and this truly is becoming a global project.  We are in conversations with several federations around the world, discussing the opportunities we have to help increase participation in tennis – for now!  The keep fit culture is beginning to expand throughout the world and our brand aims to help increase participation in sport through attracting more players within the platform.

Innovation:
Although we moved on and added more products when we launched last year, we are aware of the need to innovate and keep up with competition.  We were therefore absolutely delighted to launch our product, service and event marketplace in Hilton Head at the recent PTR Symposium.  The idea was an epiphany that came into my head whilst in the shower!  Just 2 months afterwards we went live with more than 30 products, services and events related to the tennis industry.
Ever since we launched our marketplace we have seen additional enquiries and many more visitors to the website.  The idea was intended to create one platform where tennis players and coaches could go to help them with their game.  We provide a promotional web page highlighting information on a product developed by a coach or player for coaches and players.  Of course there is Tennis Warehouse, Amazon and Tennis Express, but I believe not one platform where users can find help taking their game to the next level.
Products and services include books, apps, online courses, nutritional products, court equipment, and services such as mental training, tennis related charities, and recruitment and scholarship services and much more.
To see our full listing of products and services, please click here:

Tennis Events Directory:
We feel that our events directory could well be our biggest win.  More and more coaches and players are willing to travel both nationally and internationally for events such as coaching certifications, tennis holidays, tennis camps, coaching conferences and much more.  We believe there is no other platform that allows these events to be promoted on a worldwide scale.  With Roland Garros, Wimbledon and Flushing Meadows all coming round so quickly now is the ideal time for coaches, clubs, resorts, and academies to promote their summer camps.  Year round federations and certifications are organising both local and international coaching certifications and Conferences.
Think how much easier it would be for coaches and players to find an event they want to attend if there was just one platform that listed and promoted these events.  At Sports Pros Connect we aim to fulfill this role, and although we are in the early stages of promoting this, many industry experts have expressed their congratulations on the idea.
To view our full event listing, please click here:

Highlights of the first year:
Presenting the business to several Academy Owners in Barcelona before we went live
Attending Roland Garros and Flushing Meadows whilst promoting Sports Pros Connect at the WTCA Conferences
Attending and Exhibiting at PTR Symposium in Hilton Head Island for the first time
Networking with some amazing coaches and tennis minds on a daily basis via social media and in person
Working in association with the WTCA to promote their upcoming Conference in Eastbourne on June 21st to 23rd

Testimonials:
As I sit here writing this review, I have just had a reminder of why we love to connect the sporting world together.  A few weeks ago we started working with a coach – Svetko 'Luki' Bjelotomic. He had just finished a contract working in an Academy in India, and was looking for his next contract.  He just wrote us a fantastic testimonial…
'Hello! My name is Svetko Bjelotomic. I am tennis coach from Montenegro. I have experienced working in international tennis academies. Just finished working in India and was looking for another location with better conditions. That is why I cooperated with SPORTSPROSCONNECT. I just joined them and after few days one tennis academy from Shanghai contacted me and offered me to become part of their international coaching team!
Wow! So quick it was, and after few more days of negotiations I had signed my new Contract! So, I want to say a lot of THANKS and big RESPECT to SPORTSPROSCONNECT and to Mark Wylam for their high level service and supporting cooperation! I wish you all the best and many positives in your professional field!'

And to conclude:
On behalf of myself and team at Sports Pros Connect, we have loved every minute of our new venture.  We love connecting players and coaches with Clubs, Academies and Resorts, and we love that we are a global organization.
For those of you that may be reading about our community and platform for the first time, as owner of Sports Pros Connect, I would just like to tell you more about we work.  The platform is built around a community of professional tennis coaches, academies, travel agencies and product, service and event owners.  If you are within the sport business (particularly tennis) our platform is designed to help you as an entrepreneur.
You may be a coach, an Academy owner, the member of a sporting federation or just a tennis fan.  We can offer you a marketing platform designed to help increase your operating revenue.  Sports Pros Connect charge an annual fee, and do not take any commission from any of our members.  We would be delighted to hear from you if you have some sort of sporting business to promote.  If you have any questions or would like to talk further, please contact us via email on mark@sportsprosconnect.com or via Whatsapp on +353867922188.
And finally, would like to thank all our existing members for all your business and support over the last year.  We could not have done this without you!  Thanks once again.
Mark Wylam (Owner Sportsprosconnect.com)