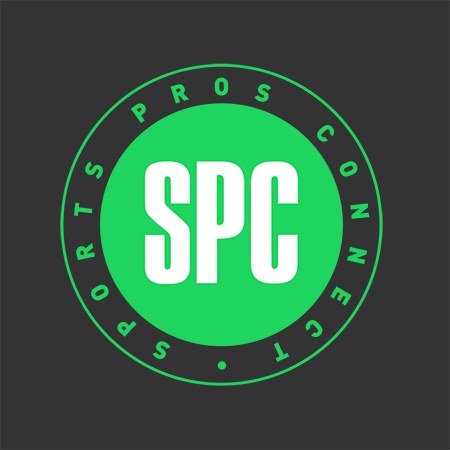 Congratulations Susan Nardi on your promotion to 'Director of Tennis' for East Lake Woodlands Country Club!  How did you hear about the opening and how did you come to apply?
I heard about the position at East Lake Woodlands Country Club from a friend of mine at a sister property. He was asked who he thought would be good for the position. He reached out to me and said, 'hey I recommended you for this job at our sister property that's about 10 minutes from mine and I think you would be a great fit.'  It's funny, because I only met my friend through the CTC (Competitive Tennis coaches forum) that Wes Fuller has put together.  So, through the power of social media, I met a good friend who recommended me for a great job.  I am extremely grateful to him for this.  We have some similarities in our backgrounds social media just bought us together….
What did you do in particular to get yourself known, and get your name out there?
One of the first things I do to get my name out there is make myself known on Social Media.  I do this by coming across positive, enthusiastic and knowledgeable in all forums.  I comment on relevant topics in forums such as the Competitive Tennis Coaches forum. I've always been very conscious of what my brand is and how I want to present myself, so I try to maintain a certain image out there in the public eye.  I think I've done a pretty good job at it.  In terms of being known, I've been in this industry now for 30 years so I have been around a long time.  I have had the luxury of living on the east coast and being raised there, moving and working at Hilton Head, moving to the West Coast to Southern California and then I have also worked in Dallas and Houston.  Moving around makes it easier but it's always about what you represent when you're online and making sure that you are clear-headed, and like I said, giving out positive enthusiasm when you share your own knowledge or ideas.
Your Social Tennis web page, is one of my favourites out of an ever increasing portfolio of coaches on the website. What is it that makes you and your page stand out from the crowd and what would you say to others who may not be getting the same success? 
Yes, the Social Tennis page is one of my favourite things that I've ever done.  During the interview process for East Lake Woodlands, it spoke for me when I couldn't be on the phone,  or when I couldn't be there or when they were just doing research on me.  They were able to get a feel for what I represented.
The main thing that I would tell people when they set up their page, is to take a look at how you want to represented out there, and what image of yourself  do you want to portray?  The coach web pages are great for somebody that wants to get to know a little bit about your background,  to see if you're the right coach or the right person for their club.  So, make sure you personalize it with pictures that you feel really represents you and videos that represents the great job you do.  It is important if you are not great with words to get a biogrophy professionally done.  I'm fortunate that I have a very good friend who works outside of DC and she is  extremely good at writing.  She owns a company that specializes in those kind of things and I've known her since childhood.  She did a great job for me, representing who I am in just a couple of paragraphs.  I've actually just updated the web page for the new club, and we'll be putting it up on the web site in East Lake, hopefully in the next couple of days.
As far as having the site,  people will spend a very small amount of money on a social tennis site and expect it to work straight away. If you don't market your site at all it will not be as effective as it should be.  So if it isnt working straight away, you need to spend a little time promoting your site.  This means putting the domain on your business cards, on your email signature and putting the site out there on Facebook, on Twitter, Instagram and even your Linked in profile.  You could also mention and promote it on coaching forums like CTC.    I added probably one of my more famous videos 'The Pre tennis skills DVD' so people can see what I am about.
This is how I approach it,  and maybe there are different ways of promoting the site, but these are my top tips.  It may not work straight away for you, but once you have the site, you must market it, and once you do that a little the web page will certainly work for you.
What would you say to coaches out there without a Socialtennis page?  Why would you recommend getting one? 
I think the social tennis web page for a coach is one of  the most essential items for a tennis pro to market their business.  If you dont already have a website every coach should take out a Social Tennis web page. Even if you do have a website, I would recommend setting up a page.  Coaches should want to present a good image, and even if you do have a website, it is doubtful whether you have a site in which you profile yourself in such a positive way.  Many coaches I know have a website, but are unable to update it regularly. The Social Tennis web pages allows the coach total control in an easy to use format.  It is vital that as a coach you can control your own website.  Not only controlling the set up, but being able to make regular changes to your profile.  You may make changes for the purpose of demographics and logistics, so whether it's locally reaching out to clients in your area, branding yourself into a larger market, or looking for a new coaching position, the site needs to be able to talk for you.  The web pages from sportsprosconnect.com are one of the best marketing tools out there in the tennis market today, without a doubt!!
You have over 2500 hits on your web page, easily the most of any other coaches, how did that happen?
I have so many hits because of the way I market my page and because I want the page to speak for me when somebody's not going to pick up the phone or send me an email.  It is an extremely  efficient way to explain who I am to anybody, whether it's a client of the club, the director or somebody that wants to interview for a coaching position.
It is such an effective tool and the impact of putting the domain on my business cards was invaluable. Putting it out there on Facebook,  Twitter and Linked in for anybody that's interested is also a great resource. I also attach the link to the bottom of my emails so people can check my profile, just to find out a little about me.
These are all just little things that don't take much time, but one of the things that coaches need to realize is that we are all in a business and we need to set aside a certain amount of time per week to manage our business. As coaches we are the ones that can monitor and add to our brand.
The initial setup time for a web page with sportsprosconnect.com is approximately an hour and 10 minutes, and then for the first couple of weeks just promoting and advertising the page took just 15 minutes per week. There is a constant need to update and continue promoting the site but once set up takes very little time.
What exciting plans do you have for your new role and where do you wish to take tennis at the country club?
I am working a lot on the clean up of the courts, you know enhancing them a little bit, taking care of the basic stuff.  As a director of tennis I am working on streamlining procedures and working on the enthusiasm and the communication factor that everybody is excited about.  I am trying to portray a positive image to encourage people to want to visit the tennis club.  I am also working on ways to communicate events, lessons, clinics, drills and everything else that is going on at the club.  Of course I will be offering some new and exciting events, however the main changes really evolve around the effective communication and enthusiasm of the staff, club members and visitors.
What  size is the Country Club, do you have ambitions to go further there once you have your programme fully up and running?
East Lake Woodlands Country Club has 17 courts, 14  clay and then 3 hard courts.  Whats really great about our tennis area is not only do we have a pro shop, but right behind the pro shop is the Crossroads Cafe.  We have sandwiches, a bar and everything that you could want.   On the other side of the cafe is the pool area, that has three swimming pools, a Splash Zone and a little miniature Putt-Putt practice area.  The whole resort and Country Club is set up extremely nicely to run all sorts of social events. My goal is to really enhance the quality of the social events and have more of them for the members to enjoy regularly throughout the year.
Finally, who are the people that have made the difference and got you where you are today? Who are your inspirations?
A lot of people have played a huge part in who I am today, whether it's been Oscar Wegner, Dennis Van Der Meer, Dave Smith, Pam Austin, Alec Horton just to name a few.  One of the greatest experiences that I had was working for two years spending time with Walter Siegel with his vision of what could be and what needs to be. I spent a lot of time with Helen Duncan, who ran the Manhattan Beach Chamber of Commerce when I lived there, and she taught me a lot of the ins-and-outs of business.  Through the chamber I met a couple of my good friends, Diana Bell and Heather Donaldson,  who are two of the best marketing gurus that you could ever see, and to see both of them in action is just a phenomenal experience that I am lucky to have had. I am so lucky to have such great friends that are willing to share their knowledge and their expertise and to see them all do those things. I wouldn't be where I am today without them.
But my biggest influence has to be my parents and my oldest sister for everything that they've done. My Aunt Doris always had my back and was there to look after me.  Sarah Stone is another, for kicking me and making me not give up, and realizing that I still had a lot of tennis expertise to give.  Also being involved with the WTCA with Sarah and being part of something special has given me the encouragement to make that difference.  The WTCA has helped me so much and the thought that we are going to be making a huge difference has been one of the biggest inspirational things and the last couple of years and I am so grateful for all of her support and encouragement.
Susan started her role as Director of Tennis at East Lake Woodlands Country Club last week and everybody here at sportsprosconnect.com would like to wish her the best of luck in her new role!
Please check out her web page here to see why and how she has made such an impact in her new role. https://www.sportsprosconnect.com/susannardi/
To check out some other web pages, please click on the following link…. https://www.sportsprosconnect.com/tennis-coach-directory/search-for-a-coach/?pag=1
And to find out what else is on offer at sportsprosconnect.com, simply click this link and navigate round the site. https://www.sportsprosconnect.com