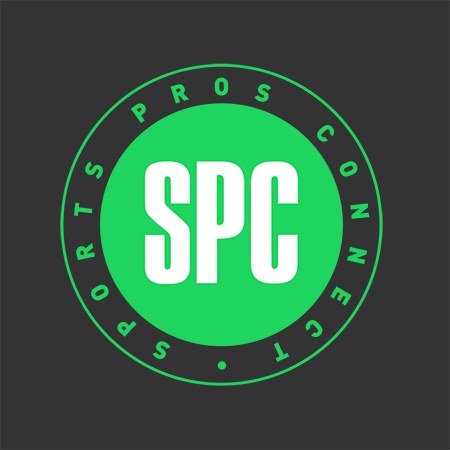 Good morning, Harsh Mankad, its good to have you here!  Could you just start by telling us a little about yourself and your career to date in tennis?
I come from a family of athletes and this provided me the opportunity to pursue my passion for being a top-class tennis player. I played college tennis in the US at the University of Minnesota where I won the NCAA Indoor singles title and subsequently got a spot on India's Davis Cup Team. My nine year professional career had its fair share of ups with several ATP Challenger victories and a Wimbledon appearance in doubles in 2010, however, I faced much adversity too with a nagging knee injury during the last few years of my career. Since retiring, I have gained experience as a Director of Tennis, I received my MBA from a top institution, and am now following my passion with Tenicity to support tennis programs across the world with an innovative platform and technology to help players maximize their potential. 
Thanks, thats really interesting.  So your playing days are over, but certainly not your coaching days or business days.  So, you are now spending time between tennis coaching and your new business Tenicity.  How do you divide your time between the two?
Most of my time is now devoted to Tenicity to grow the company and exceed the expectations of our customers. I do enjoy coaching and it's great to have the opportunity to work with a few players and help them develop. It has also been an excellent arena to test and develop the Tenicity concept and prove the value that it creates for everyone on the player's team. 
Tell us a little more about Tenicity.  What exactly is it, and what are your visions and goals for Tenicity?
Tenicity's platform connects everyone on the player's team and its high quality tools can be used for creating and managing the development pathway of a player and team with data. Furthermore, tools such as video and match analysis, shared calendars and lesson plans, as well as a community page, enable coaches and players to generate winning insights and communicate in an interactive and engaging way from any device and from anywhere in the world. 
Our vision for Tenicity is for it to be a powerful technology supporting sport programs across the world to maximize the potential of their athletes. 
Do you have any high profile clients signed up?  What is your target market and your marketing strategy?  Are there any initial concerns or feedback your clients are giving you?
Yes, in the US, we launched with the USTA Team Northern, which is a program for rising American tennis juniors from four northern states. We have also been supporting the University of Minnesota's Women's team which competes in a major Athletic Conference. In Spain, we support Soto Tennis Academy which has a track record of producing top players at all levels of the game. In India, we are soon to launch with the leading tennis state: Maharashtra, where the development and performance of the state's players will be managed using our technology. 
Our target market is programs at all levels that are looking to provide and manage a development pathway for their players with data. We also offer tools for video and match analysis as well as timely feedback delivered to players and parents. All programs looking to enhance and differentiate their services in these areas would gain value from our technology. 
You were at the Tennis Industry Association Forum in Orlando this week.  What are your thoughts on innovation and technology in tennis and how will it help the growth of tennis?
It was valuable for me to attend the Conference and learn about relevant topics in the industry. Innovation was the central theme at the Conference and I believe it is needed throughout the industry as we think of new and differentiated products and services. Most tennis directors are looking for ways to grow their businesses and products like ours will help them create more value for everyone in the system, thereby opening up new revenue streams and growth potential. 
Finally, a question on tennis itself…  What are your opinions on the longevity of tennis with the golden oldies of this era continuing to shine in 2017?  The Williams sisters, Federer, Nadal, Lucic-Baroni amongst others…  They are all great stories, but do you see this being a continuing trend in tennis?
It is directly related to the advancements in the science of sports medicine, fitness, and nutrition. Athletes today are recovering to play at a high level from injuries which previously ended careers. However, I do think that there need to be changes to the duration of the tennis season and the ranking system, both of which steer players toward constant competition which leads to many injuries and burnouts.
Harsh Mankad has been working hard on Tenicity since 2015, and would welcome any comments and any questions about his product.  Please check out his website  https://www.tenicity.com and contact him for any further information.  All of us at sportsprosconnect.com wish Harsh and his team every success for the future!