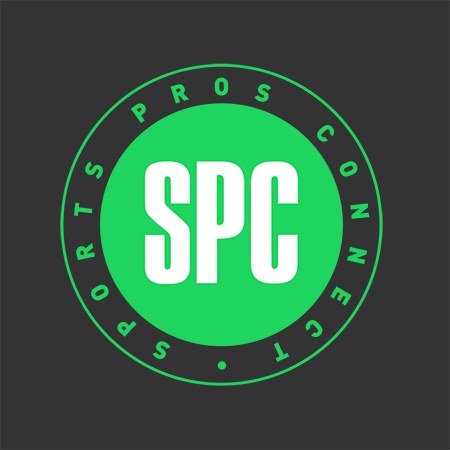 Good morning George Scholz, consultant / advisor of iFOOTWORX TM, please introduce yourself and your history in tennis and other sports.
Hi Mark, Tennis Coaches, Athletes, Fans … We truly love and appreciate Social Tennis, your hard work, innovation, enthusiasm and passion for Tennis and Tennis Coaches! Thanks!
Lynne (the owner of iFOOTWORX TM) and I are high school sweethearts and have been happily married and dating for just over 50 years. Our lives have revolved around sports, family, fitness and movement even longer. Lynne is the Founder of iFOOTWORX TM and everyone loves working with Lynne. iFOOTWORX TM is 100% Minority Owned and I am simply a Consultant and Advisor. Along with Lynne though, I have a background in virtually all sports growing up and competing, especially basketball, football and tennis. I coached Collegiate and NBA Basketball for almost 30 years. Lynne majored in Physical Education and was a #1 Tennis Player in College (don't ask about our heads up competition) before championing Fitness, Footwork, Movement and Sport Specific Training which became iFOOTWORX TM.
We mentioned 100% Minority Owned (Female) and we have been ecstatic to meet and partner with Diverse Design and Marketing out of Nashville TN, a Midwest Headquarters of iFOOTWORX TM. A very, very talented team and "younger" (actually much younger 😂😂) business, design, marketing and athletic talents. We have met with and are entertaining adding one (or additional) more investor(s), minority or not, international or USA, tennis, coach, parent, athlete or not. Please contact us if interested.
Your business iFOOTWORX TM is about to launch in the US and internationally.  Tell us a little about it?
Well our Marketing Expert, Guru and Partner will kill us if we don't invoke the 30 second "Elevator Speech" so (with apologies) iFOOTWORX TM "A TOTAL MOVEMENT TRAINING CURRICULUM" TM is "The Most Advanced Movement Training in the World." Legendary Training and World Class Results with Testimonials from Coach Sven Groeneveld, Mary Pierce, Yannick Pierce, Coach Richard Williams, Coach K, Nick Bolliettieri, Coach/ATP Tour Professional Adam Kennedy and many more happy clients, parents, athletes, participants.
Now, having said that to be brief, succinct and to the point, let us give you what we believe is a perfect description of iFOOTWORX TM. We read and study all we can on fitness, movement, movement training (have a Group Movement Training Page on Facebook), Tennis, Basketball and All Sports. Great, Great article by John Colapinto in The New Yorker, August 12, 2008.
The Footwork:
"No one moves like Federer. Watch his feet and the explosive shifts in direction, the rapid stutter steps to set up for a shot, the way he's constantly up on the balls of his feet. The impression, as others have pointed out, is of weightlessness, gliding. McEnroe is fond of saying that it is Federer's exceptionally light Footwork (KEY … LIGHT FEET!) that has prevented him from injuring his knees on the hard court like his rival, Nadal, and so many others on tour. Mac also likes to compare Fed's Footwork to Baryshnikov's and to ballet in general."
There are more great words,  descriptions, phrases, passages and we recommend the complete article for all tennis athletes, coaches, parents! Clearly much more articulate than we can be and that is a very apt description of iFOOTWORX TM and the advantages/goals featured in the iFOOTWORX TM Curriculum.
iFOOTWORX TM is FUN and for ALL AGES/ALL LEVELS. As stated, there are no limitations! So think of iFOOTWORX TM Training from an early age and with much regular and repetitive training!
As I understand it, the business was running and popular many years ago, why have you decided to launch now? Whats changed?
Yes, it is kind of nice. iFOOTWORX TM is, effectively, a START UP but with a great, extensive history and tremendous testimonials. In 2000, we licensed iFOOTWORX TM to 16 sites along Florida's First Coast. Jacksonville to St. Augustine. We also had a simple contract with an Attorney and Tennis Magazine Owner/Businessman for the iFOOTWORX TM Licensing Rights to Switzerland. He was sending his Niece and a Friend to train with Lynne and iFOOTWORX TM. (Please contact us if interested.) At that time, very important family priorities intervened.
Our Mother suffered from very early Alzheimer's and my Dad was doing everything for her. Everything! His health was soon to be affected and all of us (adult children) were gone with our own careers. Lynne's parents were also a priority and we made the decision to come back to our hometown in Illinois. We would not change those years with family for anything but it was best to table iFOOTWORX TM for family.
Remember also that technology was not at all what it is now. Frankly, it "drove us a little crazy at times" that we could not spread, advance and offer iFOOTWORX TM to everyone across the globe. Upon my retirement from an Investment Center I founded and with the amazing advances in technology, we knew this was the time to properly advance iFOOTWORX TM as a Global Athletic Brand.
Technology is amazing and key! Mark Cuban has stated that the continued developments, innovations, advances of technology in the next few years and next 7-8 years will be like "nothing we have ever seen." As you well know from our own personal and professional experiences, we are in immediate contact with coaches, athletes, parents and interested parties around the world.
Who were some of the names who used your services back in the day?
In the early 90's Lynne established her own iFOOTWORX TM Academy and iFOOTWORX TM Curriculum at IMG Academy in Bradenton. iFOOTWORX TM was an added value for parents and students. Many parents and students were happy to pay a premium for iFOOTWORX TM Exclusive Private Training once they observed Lynne, worked with Lynne and saw the immediate and sustainable results. Lynne was/is a Fabulous, FUN, Enthusiastic, Dedicated Teacher! Ask former ATP Tour Professional Adam Kennedy or any of the below professional champions. Lynne was also happy to work with many deserving tennis players and other athletes of less means.
Just some of the original iFOOTWORX TM Athletes and most notable were Venus and Serena Williams, Anna Kournikova, Mary Pierce, Tommy Haas, Annie Miller, Adam Kennedy. Jill Brenner, was THE Original iFOOTWORX TM Athlete and became a Tennis Great and Captain at the University of Florida and Harvard in the 90's. In addition to Captaincies, Collegiate and NCAA Tournament, Tournament Success, Original iFOOTWORX TM PRO Athletes went on to win 258 Career Titles and 70 Grand Slams. Also 13 Olympians winning 8 Golds and 1 Silver!
At Florida Southern College iFOOTWORX TM helped develop numerous Collegiate Basketball and Volleyball All Americans, 2 Consecutive National Basketball Players of the Year and 3 FINAL FOUR Teams. Also Football State Championship Teams and Individuals at Bolles High School, Jacksonville, FL.
While other names are not as recognizable, Lynne worked with College and NBA Basketball Players throughout the 90's, as well as, amateur athletes, basketball campers, fitness enthusiasts in fitness classes, non athletes and with adaptive fitness children and adults.
The business isn't just about tennis, who is your main customer and how are you aiming to market and launch your products?
Great Question! Tennis, Basketball, Boxing, Soccer, Volleyball, Cross Fit, Martial Arts, Wrestling … in addition to Fitness, Dance, perhaps, are the initial sports that come to mind as relying on great Footwork, Movement, Quickness, Concentration, Coordination, Creativity and Speed. However, we believe there are no limits to the application of and the importance of the iFOOTWORX TM Curriculum. For instance, non athletes.
We are teachers and we are most excited about the application for a youth (or adult) who may just want to improve all of the areas above (and much more) for increased confidence, self esteem or maybe for band or dance, dancing or just to move better. We all remember the astute and dedicated parents, teachers, coaches who sent their student (or athlete) to ballet or dance classes or boxing to improve their movement and confidence. That is iFOOTWORX TM and iFOOTWORX TM is FUN! Goes without saying that ANY Sport or Activity involving movement will benefit from iFOOTWORX TM training and there are many more of those sports than named above.
What has been neat in our preparation for launch is learning of all the (popular, NEW, innovative) Worldwide Sports that have been invented. We certainly knew of Team Handball, Beach Volleyball, Squash, Racquetball, etc. etc. but new to us … Beach Tennis, PickleBall, Padel Tenis, touchtennis and a few others … all emphasizing Footwork and movement training!
We are establishing our iFOOTWORX TM USA Headquarters and iFOOTWORX TM Academy in Los Angeles in 2018. We intend to establish a handful of International iFOOTWORX TM Headquarters and have been in discussions for those along with iFOOTWORX TM Founding Headquarters and Licensed Sites. We will teach, train, coach, certify and mentor dedicated and enthusiastic iFOOTWORX TM Instructors on 4 Levels. iFOOTWORX TM Instructor, iFOOTWORX Advanced Instructor, Elite Instructor and iFOOTWORX TM PRO Instructors. Our hope is that everyone in the world, all ages, all levels, athletes, non athletes, fitness experts and enthusiasts and beginning fitness participants will have the opportunity to enjoy iFOOTWORX TM!
Our eventual goal is to become a Global Athletic Brand. The New Nike. The Next Nike. Next Gen Nike. 😀😀!iFOOTWORX TM 2018 Launch will feature as our Initial Rollout iFOOTWORX TM APPAREL and E Commerce On Line Sales. Soon DVD's for ALL Sports, Licensing, Training, On Line Training and Continuing Education/Innovation, Products, World Wide iFOOTWORX TM Founding Headquarters, Licensed Sites and Much More!
We are @ifootworx on Facebook (also George Scholz), Instagram, LinkedIn, Twitter, Vero-True Social 🎾🎾🎾 and, by all means, check out www.sportsprosconnect.com/iFOOTWORX TM. Cutting Edge, State of the Art Website Coming.
Finally, who are your predictions for the imminent Australian Open starting on Monday?
Don't generally make predictions but am counting on GREAT Coaches like Tuan Nguyen, Othman Gamma (Sloane Stephens), Lindsay Davenport Leach (Madison Keys), Howard Jones, Tim Schnaible, Yves Latreille, others and iFOOTWORX TM to make this Australian Open Championship Prediction. Circa 2036 or so … Our Very First GRAND BABY … A GIRL "E" born December 30, 2017 in Los Angeles! Grand Slam Champion 😀😀😂😂! Imagine "Big E" or "E" may have some competition from Alexis Olympia Ohanian Jr. (Serena Williams baby) and many others! 😂😂😀😀!

Thank you very much George, for an interesting interview.  From all at sportsprosconnect.com, we wish iFOOTWORX TM the very best with its launch coming up shortly.  If you are interested in contacting and speaking to George, please check out his web page…  https://www.sportsprosconnect.com/ifootworx/ or via the above social media channels mentioned in question 5.