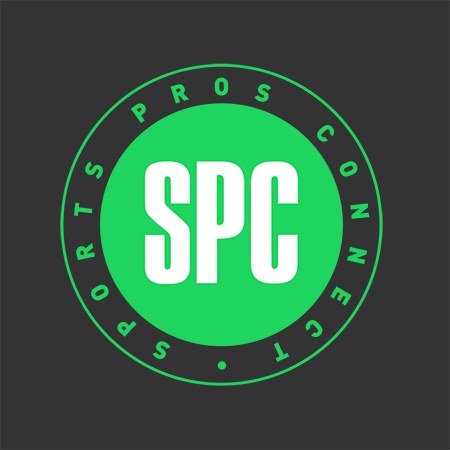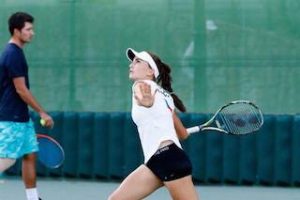 1.  First of all, welcome today.  We are here with Karolina Berankova, junior WTA tennis player.  Hi Karolina, could you please tell us a little about yourself, age, where you are from, current junior ranking   etc?
Hello. I am glad that I can be here. I am 16 years old and I am from the Czech Republic. My current ranking is 130 in the junior ITF rankings, but next year I will be around 100. I am going to play juniors tournaments and womens tournaments next year. I train in Prague and I love tennis!
2.  Thank you Karolina.  So, its just days to the start of the 2017 WTA season, how are you preparing and what do you hope to achieve this coming year?
I am preparing so much. I work hard these days and I am so tired every single evening. I hope that I will play at least 3 Grand Slams, and I want to win Womens tournaments; but mostly I hope that I will be improving every single day.
3.  Who do you look up to in the current WTA circuit and why and who do you think are the players to watch this year?
I really look up to Angelique Kerber and Belinda Bencic. I like them so much because I play similar to them. And I recommend to watch them because their tennis is amazing.
4.  What is your best career win / achievement so far and how has the inspired you for the future?
I can't say what is my best win. Every win is like a drug which I am addicted to. I reached the final of the Womens Czech Championships 3 weeks ago. But a win is a win. No matter where, when, with who or how. I learn from every match and it improves my game a lot. Win or lose as long as I am learning from it, that's what matters most
5.  Have you been sponsored by anybody before and who do you hope to impress in the early weeks of the season?
I am sponsored by the Czech F ederation but only for my training. Sadly not my travel; tennis is so expensive, so I am grateful and thankful for anyone and everyone who would help me to get closer to my dream.
6.  Finally some happy and sad news in the WTA in the last week or so…  Petra Kvitova, attacked trying to prevent a burglary, Victoria Azarenka giving birth to a baby boy, and Ana Ivanovic retiring from tennis at the age of 29 ….  What do you make of Petra and Victoria's chances of featuring well in the WTA 2017 and any words about Ana's retirement?
The story about Petra is so sad. I know her, and her coach well, and I know she worked so hard and now someone changes her life in 1 minute for half a year. I hope she will stay strong and come back soon.
The story about Azarenka is happy but I will miss her. I liked her tennis, confidence and all. These 2 players I will miss so much and I hope they will come back soon.
Ana has always been great player. She was one of my favorite players. I liked her game, style and confidence. I read her story and she is big fighter. I will never forget her and I will miss her so much.
Karolina is currently training hard in Prague getting ready for the new season.  Join me in wishing her the best for 2017.