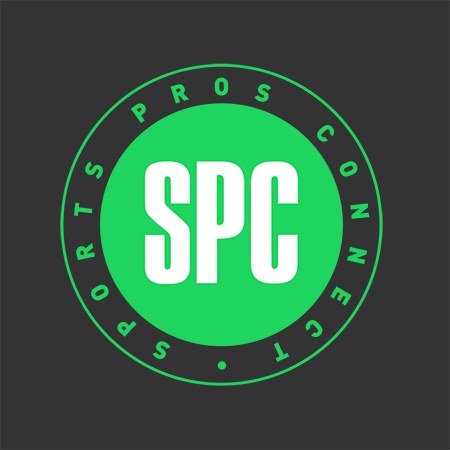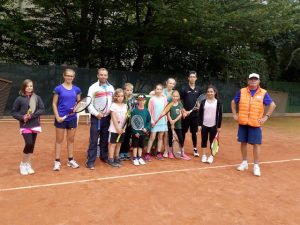 Good morning Ulf Lindberg, its great to have you here today… For those that do not know, please introduce yourself and your career to date?
I was born in Sweden, I started with football and ice hockey, but at 10 years old i got stuck with tennis. My favourite players back in those days were Matts Wilander, Stefan Edberg and Ivan Lendl.
As a tennis player i was ok. I played in Sweden in Second League and in Norway in the first division, but at the age of 24 i decided to start up as a coach. I started in Sweden for 2 years and then i moved to Norway. Later on I moved to Austria ,Italy and Germany.  I have experience in coaching all levels of players, from itf to WTA and children to housewives.
Currently, I am in Berlin, Germany and running my tennis program here.  I am also working outside Berlin in Saarow, a very nice tennis center outside of berlin..  I also work in the promotion side of things for the German Padel federation and have experience in social media in sport and Sports management.
So, your real passion is for tennis and padel…  Tell us more about how you got involved and what your plans are for the future?
For tennis, i always had the passion, since i started as a little child. I could watch tennis for hours in the Wilander, Edberg, Becker and Mcenroe era. Later on i followed Sampras and Agassi, and even today, tennis is still a passion and I love watching Federer and Nadal.
For padel tennis, since I lived in Berlin for many years, I heard about padel tennis growing a lot in Sweden. A lot of new clubs were being built, so when I heard that my club in Berlin – Reinickendorfer Füchse were building a padel court, i was curious to say the least. The club told me that they needed someone who could manage the padel and i said yes right away. From the first time I played, I was a total fan of padel. Now, the hope and aim is that padel will grow in Germany like it has done in Sweden.
I am also working with sponsoring for the German Padel Association and we are working on trying to get sponsors and partners on board, in order for the game to grow.
We have been chatting offline for a while now, and i know that sport management is an important topic for you.  What exactly is sport management?
Sport management for me is a lot of things. I am personally educated in Tennis management and took a qualification in this. 
Sport management  is to help clubs, organisations or athletes to do better work, be better organized and how to grow or to help them with sponsorship, sports marketing and online marketing. 
Also, athlete management is a very important point to help the athlete with what is coming when their career has finished. There are a more and more opportunities today, compared even with 10 years ago when you think of technology, analysts, coaching, and commentary. 
However, helping them into college or similar is also very import..
You are also dedicated to Social media in sport.  Tell us how important social media is in sport and how helpful it can be to athletes?
I started with a course in social media, 3 years ago now, and i think its getting  more and more important for athletes.  It is also extremely important for a sports club just to keep members up to date with news.
Barcelona Football Club for example has about 150 million followers on instagram.(Effective media relations and direct communication with customers are essential for all sports organizations.)
Successful managers in the sports field must have a clear understanding of how Information and Communication Technology works to manage the communication process. Instagram can be a highly-targeted visual advertising channel for sports clubs. Nowadays, most people use social media and have a profile on social networking sites.
In sport, it is extremely useful for athletes, and tennis players to engage and make contact with the fans. Social Media also helps athletes to get new sponsorship deals and form co-operations with new companies and brands. I  currently work with Linked in, instagram, facebook, youtube and twitter and also use Email marketing although this is becoming less popular.
There are so many derivatives of tennis being created and played – pickleball, touch tennis, padel, platform tennis, Pop tennis to name a few…  Where do you see tennis being 10 years from now if these games grow like padel is?
I think tennis in 10 years will still be very popular.  Padel is a growing sport and tennis has to develop new ideas to catch up with padel..
Here in Berlin where i work, tennis is at the moment working very well, we have more new players than we had for a lot of years this year.  Hopefully tennis is back on the rise again.  In Berlin only Padel and Tennis is played so cannot compare the differences.
Finally, US Open starts next week.  Who are your winners and who are your wildcards for the 2018 Open?
My winners for US Open are Djokovic and Kerber, however I also think Zverev, Nadal and Federer could have their say for the men.  The women's draw is so open.  I really feel Kerber can go on and win it, however I also like Svitolina!
Thank you very much, Mark for the opportunity of this interview and I hope many of your readers will enjoy reading.
If you would like to see more of Ulf Lindberg, please click his name.  Likewise, if anybody else would like to be interviewed in a similar format, please get in touch with myself, Mark Wylam.
Mark Wylam (Owner Sportsprosconnect.com)