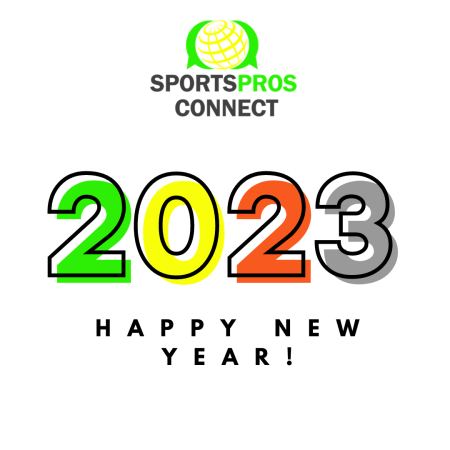 Happy New Year!
If you are like me and you enjoy facts and figures, then you will love this blog post where I take just a few minutes to review the SPC year in numbers!
The Successes: 
For all those who are members and know much about SportsProsConnect (SPC for short) you will be well aware that the bread and butter of the business is worldwide tennis and padel coach placement.  In 2022, we were successful in placing 118 tennis and padel coaches in jobs worldwide.
Out of 158 jobs that we advertised, we successfully placed coaches in 75% of these positions.  This is a huge number considering we also have rival companies and direct competition too!  We also announced in November that we had placed a total of 300 coaches in positions.  This is now up to 324, and I am especially proud of this seeing as we started  just over 3 years ago in November 2019.
We took on a total of 192 new coaches (as of 28th December 2022).  There is the possibility of another 2 or 3 joining before the year is out!  Within the same period we also forged long term partnerships with 19 new academies.  Six of these joined in the last two weeks when we advertised that we were looking for academies for a tennis player. This will be a key focus going forward into 2023. In fact, this year we helped to place 12 players with either coaches or academies through our 'Tennis Player Profile Platform.'
Classifieds:
As mentioned above, there is a definite new focus towards helping tennis and padel players to find academies or coaches globally.
We will be re-launching our 'classifieds section' where academies can advertise their camps and scholarship opportunities, US college scholarships and much more. We are currently working with a 14 year old Kenyan junior called Baraka, who is in talks with several academies around the world to find a place to train with a budget of  $1500 per month.  This is just the start with much more to come!
Blogs
We have also written 15 new blog posts during the year where interviewed several coaches on their experiences and expertise. These are well worth a read if you get some time to relax over the next few days! We aim to continue this on a weekly basis, so if anybody has any interesting topics please get in touch!
Before I leave you to your New Year celebrations, I want to let you know what's in store for 2023.
2023: Our plans
We are excited to announce that during Spring 2023 we will be launching a brand new platform! We will be re-branding with a new look and feel, including a new logo. The platform will be more user friendly and we will be aggressively launching into the padel and pickleball industries; our Padel expert Bill Stamile (read his interview here) will be introducing our pickleball expert in the New Year.  We will be maintaining and building our network of coaches in order to help them fill vacancies. We will also be introducing a 'Freemium' model for those coaches who want to join the platform but are not prepared to pay money upfront to join the platform.
All in all a successful year for SPC in 2022! We have much more to look forward to in 2023, and are confident that 2023 will be our best year yet!  We hope you all have a great 2023 too…  Happy New Year to you all!