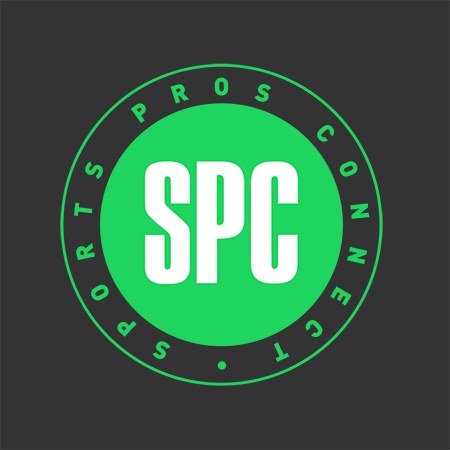 Ladies and gents, we have an extremely important guest here today.  Let me introduce you to Brian Boland. Brian, is without doubt one of the most successful University Tennis Coaches of all time working for the University of Virginia, and he has recently accepted a position working for the USTA as Head of Mens Tennis…. 
Good morning Brian,  lets start with your promotion to 'Head of Mens Tennis at USTA'.  Congratulations on a great achievement!  Tell us a little more about the job, how you came to apply, when you are due to start and what are your plans for mens tennis in America?
Thank you very much.  To tell you the truth, I never had any intention of leaving the University of Virginia, since it is a place that has given my family and I so much and the success our program has been blessed with has been both enjoyable and fulfilling.  USTA Player Development General Manager, Martin Blackman, approached me about the Head of Men's Tennis role and I was immediately intrigued about the opportunity.  As I have expressed in past interviews, the role of Head of Men's Tennis for USTA PD, in my opinion, is one of the greatest honors for any coach invested in the future of American Tennis.  I was both humbled and honored to receive the call from Martin and I plan on fully dedicating myself to making sure we continue to service, resource and work together with the Private Sector to make sure American Men's Tennis continues it's rise to the top.  Jose Higueras, Jay Berger and our Men's National Coaches have done a tremendous amount of outstanding work over the past eight years and I am looking forward to learning from the current team at PD about the areas that we are excelling in and the improvements we can make so we maximize the potential of our players and coaches.  My first day as Head of Men's Tennis will be on July 1st.
It can be said that you are coming into the job at the right time.  The future is looking good for American Tennis, with many top 100 players and especially with the new state of the art facility having been built in Florida.  What impact will you have on the job ahead and have you a time frame in mind for this?
I have always taken pride in my commitment towards building winning teams and creating overall consensus among talented people, whom are all personally invested in one major cause.  American Tennis is blessed with incredibly bright coaches, some of the most talented up and coming players in the world and now the most state of the art tennis facility on the planet with the USTA National Campus.  I am looking forward to building close and trusting relationships with all of our coaches and administrators within PD but also all of our coaches, players and parents, who are in the trenches of the junior, collegiate and professional tennis experience.  Just like we have an open-door policy at the USTA National Campus, I would like for all stakeholders within Team USA to feel like I am easily reachable by phone, email or text and that I am always willing to consider their requests, concerns or ideas on how we can service or resource them in a better way.  Again, a lot of this is already the culture that has been established at PD but I would like to make it my mission that this culture of communication, teamwork and service continues to reach new heights.  We clearly have the talent in this country when it comes to our coaches and players and we need to continue to innovate and think outside the box together, as far as how we can set our coaches and players up for success in their training, competitions and overall development as world-class people.
What about leaving the University Of Virginia after 16 years…  That must be sad for everybody, but I guess every good thing has to come to an end?  Do you have a farewell message to all those at the University?
The University of Virginia (UVA) Men's Tennis Program has been the beating heart of my family and I's life for the past sixteen years.  The program has definitely given more to my family and I than we have given to the program or University.  The life-long friendships that have come out of this experience are priceless and I plan on staying engaged and involved in the program and UVA Athletics for the rest of my life.  I have so many people to thank from administrators, to coaches, players, alumni and fans that have made a lasting impact on the future of our men's tennis program.  UVA Men's Tennis has become a significant part of so many peoples' lives, in the sense that following our matches online, coming out to matches all over the country and investing their hard-earned money into our program has become a yearly tradition that they enjoy and take pride in.  It has been easy to work hard for a program and University that meet you more than half way in the process of developing world-class people through the collegiate tennis experience.  I cannot say enough positive things about my time in Charlottesville as the UVA Head Men's Tennis Coach and I plan on helping my successor in his or her transition in every possible way that I can.
You have had a fantastic career at the University with an astonishing win / lose ratio…  You could easily be known as the 'GOAT' of University Tennis.  How will the University look to replace you?  Will you be helping with the recruitment process?
I have all the faith in the world that our UVA Athletic Department led by Craig Littlepage and Jon Oliver, will find the right person to lead this program and I plan on doing everything requested of me to provide my insight during the search. Although this hiring process is an important one, the success of UVA Men's Tennis has never been about one coach or one player but more about the collective effort of the entire UVA Tennis Family towards so many facets of the program.  So far, all of our incoming recruits have remained committed to wearing the orange and blue this coming fall and I plan on staying in close contact with them, as our athletic department chooses our next head coach.  The University of Virginia attracts some of the finest professors, coaches and student-athletes in the world and I believe this will reign true when it comes to the hiring of the next leader of our men's tennis program.
Finally, more of a worldwide question…  What do you make of the ITF's new idea to make the sport more competitive by reducing the amount of professional players?  How will this impact on your plans?
I certainly plan on working closely with our USTA Pro Tennis and Pro Circuits department to make sure our Pro Circuit calendar is well-positioned for this latest move by the ITF beginning in 2019.  I believe the ITF, led by President David Haggerty, has the best intentions to not only professionalize the sport to a further degree but to also make the entry level stages of pro tennis more efficient, logistical and affordable for young players beginning their pro careers.  If more players have a greater chance of "breaking even" as professional players, I believe that is only a positive for our sport globally.  Tennis is one of the most grueling sports on the planet and I certainly believe more players should be compensated appropriately for their efforts, as long as they are going about their careers in a professional manner.  I plan on taking a deeper dive into the details of the "ITF Transition Tour" and thinking strategically as to how this new move by the ITF can benefit our American players.
From all at sportsprosconnect.com, we wish Brian Boland and his team the best of luck in his new role.