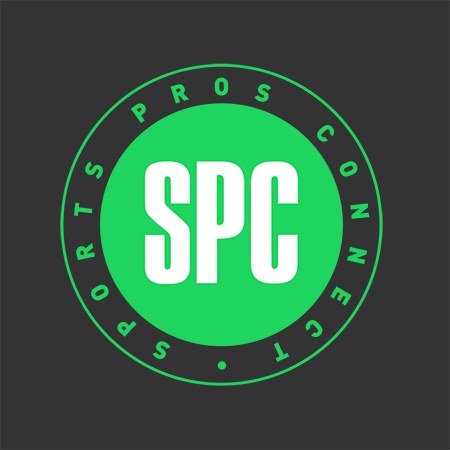 Hi Craig, thank you for agreeing to answer a few questions for me.  Firstly, you played on the tour as a pro back in the 1970's, what was it like and who did you enjoy playing with or against?
Firstly, thank you to Mark Wylam and sportsprosconnect.com for allowing me the opportunity to be interviewed, and secondly I am honoured to be associated with Oscar Wegner, Sarah Stone and Susan Nardi who have also made a big contribution to tennis.
I played on the tour in Europe and the UK in the 1970's and obviously it was very different to today.  The equipment , wooden rackets , gut strings , canvas shoes ! There were about 120 players travelling week in and out . Eastern European tennis meaning Russia, Ukraine, Georgia, and Estonia was very isolated so the players were mainly from Western Europe, Australia, Scandinavia, New Zealand and the USA
There was the World Championship Tennis which was professional and not all players could compete as they were professionals mainly Laver, Hoad, Rosewall, Gonzales, Bucholtz.  So the rest were top full time pro players competing in non circuit tournaments.  This included Nastase, Stan Smith, Roger Taylor, Mark Cox, Graham Stillwell, Mark Farrell, Manolo Orantes, Niki Pilic, Wojek Fibak, Patrick Proisy, Jean Claude Barclay, Hans Kary, Edison Mandorino, Thomas Koch, Pato Rodrigues,  Ross Case, Kim Warwick, The Parun brothers, the Lloyds. Sergio Brugerra's father Luis was a great player and the list goes on Mark Torbin, Ulrich, Steve Krulevitz, and Wanaro Ngodrella, the very first great black player from France and the young Swedes under Bergelin,  Borg, Johansson and Svensson
Thanks Craig.  How tough was it on tour in those days?  Was it hard to make a living?
It was oh so much fun and a great comradeship existed.  The stars helped the youngsters all the time!!  It was hard to make a living because everything was on a semi professional basis money wise, but we all got by.  Dianne Fromholtz lived in a caravan!
Who were the greatest players and best characters on tour during that time?
The Great Characters were without a doubt Illie Nastase, Ion Tiriac,  Adrianno Panatta,  Torbin Ulrich, Tony Roche
When you retired from playing, did you go straight into coaching?  How tough was the transition from player to coach?
Yes, the ATP started in 1973 and I stopped playing in 1974 as I was just not good enough.  Fortunately Stan Smith helped by asking Gardnar Mulloy to give me a coaching job in Miami, at the world famous Fontainbleu Hotel .  I had no illusions or grandeur about my playing ability, but I had great technique and flair so it was easy for me to go from playing to coaching.  Gardnar and the tour players imparted a huge amount of experience and knowledge to me.  After a year in Miami with Gardnar and Dennis van der Meer I was equipped to be a top coach where I excelled teaching many world class juniors, Davis Cup players and Tour players.  This lead me through friend Niki Pilic, to be employed by the German Federation the DTB as the National coach working with the top 8 players and top  6 juniors . The team included Claudia Kodhe  Kilsch, Bettina Bunge, Steffi Graf, Eva Pfaff, and Sylvia Hannika.
Talking of Gardnar Mulloy, it is such sad news to hear of his passing just yesterday…  Do you have any words of tribute for him?
Yes Mark, I worked for him at the world famous Fontainbleu hotel in 1975 as the resident pro! He taught me an enormous amount about tennis strategy and how to teach . We had a standing arrangement of 3 sets of doubles everyday and Gardnar was 60 and we were 24 – 25! The standard was unbelievably high, I worked there for a full year! He was a super fit disciplinarian and commanded the very best everyday . Like a father figure to me, and it is really sad to hear of his death.  RIP Gardnar.
Thanks Craig.  I know that recently you stopped coaching for a while for personal reasons.  How hard is it now to get back and start working on the tour again?
Unfortunately my father passed away and I had to take over a 111 year old family business.  I therefore had a few years of a break in tennis and it has been extremely tough to break back into top Tour level coaching, as the new regime do not know me or about my achievements. Teaching at an Academy or a club there are many opportunities available to me, but at Tour level it is difficult because you are waiting for a player to want to make a change.
What are the main differences of the professional circuit between now and the 1980's when you were a pro?
You really cannot make a comparison!  Money, Agents, Equipment, TV, playing techniques to name a few. An ex pupil of mine is David Edges who is Vice President of the Tennis Channel and an ex IMG agent has helped me with the transition tremendously.
In your opinion who are the big stars of the future to look out for in the next few years?
Being more successful with the WTA tour I really like Daria Kasatkina, Cici Bellis, Yulia Putintseva, Jelena Ostapenko, Belinda Bencic.  But you never know who will come out of the woodwork!  These girls are hungry to change their lives playing for huge prize money.
You can find more about Craig on his website at www.webstartennis.com