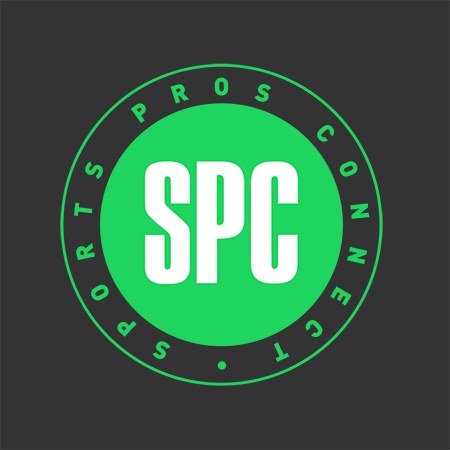 Good morning Dean, it's a pleasure to have you here with us today!
Please take a few moments to introduce yourself and your tennis pedigree to our audience.
G'day Mark!
Whether it's a good or a bad thing, I was born into tennis. My father was, and still is a very successful professional coach. 
I began tennis coaching as a career at the age of 17, having worked with my father for a few years before, working mainly with young kids in group situations at his club. I played at the highest levels as a junior and was always spending the holidays and the summers travelling with dad and his team of very successful players to tournaments around the country. I played well enough to compete with the best kids in the country and managed to win a few doubles titles at state and national level.
I worked and hit with my dad's elite squads from an early age, with many great players coming to his lessons and it was at age 11 when I first met a great talent by the name of Pat Cash. We became great mates as we both supported the Hawthorn Football Club and had the same taste in music and sport in general. We played against each other on the football ground and on the tennis court, and he began to kick my butt on the tennis court very soon after joining my dads elite squads! 
As Pat's success grew we spent as much time together as possible. I traveled to nearly all of the Davis Cup ties in Australia and some overseas, as well as all the tournaments in Australia and again some overseas. I remained his warm up partner for most of those years and just his mate to chat travel and relax with, our number one hobby was music and together we travelled with our guitars and played them to our favourite songs whenever possible. I was his personal coach for his last year on tour in 1996. I was also best man at his wedding and Godfather to his twins, Jett and Shannon.
Pat talked me into moving overseas as a coach in 1988, the year after he won Wimbledon. I had been working as a coach in Melbourne for the preceding years after leaving school and doing a school teaching degree. When Pat was injured and that was a big problem during his outstanding career, we turned to music. There was not a band or musician we liked that we didn't get to see. I took many musician guests to Wimbledon and other tournaments to see Pat play. We helped put together the famous "Wimbledon Jams" and played on stage with many famous bands and musicians. These events were a chance for many aspiring tennis playing "musicians" such as John McEnroe, Yannick Noah, Vitas Gerualitis, Jim Courier and others to play on the same stage with many famous professional musicians.
My first job overseas was with David Lloyd in one of his centres in London, where I taught celebrities such as Elton John and Cliff Richard and I also worked with Sue Barker helping her with the elite squads. A young Tim Henman and Jamie Delgado were two of the students in those squads.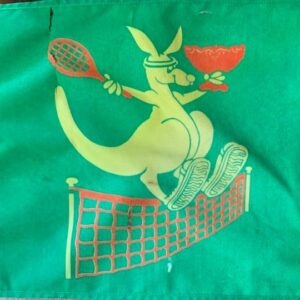 Thanks Dean.  Your work and friendship with Pat Cash is extremely impressive!
Today we will talk a little about the recent Davis Cup Final between Australia and Canada!  Please tell us your reaction to the match itself and why you think this way?
The Davis Cup final this year was very disappointing on a few levels. Firstly the change of format over the past few years has really been a shock to most ex-players and coaches, not to mention various National Federations.
The new format took away what Davis Cup has always been famous for: the beauty of home and away ties and best of 5 matches. The new format has turned the ties, after the qualifying round, into best of 3 match shootouts, at one location, where doubles is not even played if the first two rubbers are won by the same team. With Covid it meant that it was some time before many fans had noticed the change of format. Many smaller federations had no chance of attracting the large crowds to their home ties any more and making some money for their national programs. Especially the federations without grand slams or large, high end tournaments that make the federation's profits.This lack of home and away best of 5 match ties, has turned the Davis Cup into just another ATP/ITF event.
Secondly, the final this year was full of debate, difference of opinion, contention and disharmony. The main problem being that Canada had lost its first qualifying tie against Holland 4-0. (Where the highest ranked player representing them was over 200 in the ATP rankings) Furthermore with the withdrawal of Russia, due to the war in Ukraine, why was Canada reinstalled into the draw with a "wildcard" when there were 12 teams that had won matches to qualify into the world group. The fact that Canada was given re-entry with a "wildcard' when a team like Chile, the highest ranked winning team, was overlooked, left many and I would say a majority in the industry, distraught and bewildered.
This disintegration of one of the worlds most respected and historically legitimate events in sport has led to many in the industry letting their thoughts be heard.
You mentioned a while back that others felt the same way…  Please send some quotes that you have got from others within the industry!  
Let's start with Leyton Hewitt, Davis Cup captain and hero for Australian Tennis. "The concept of the competition is flawed and no one is listening. We only put patches(on the competition), but did not find real solutions to the problems of Davis Cup".
I can't really publish what Pat Cash had to say suffice to say "not very happy with ITF decisions made in relation to Davis Cup".
Also I spoke with my very good friend John Fitzgerald former player and captain of the Australian Davis Cup team and he said "once they took away the home and away ties the competition became just another event".
Todd Woodbridge who played over 30 ties for Australia and holds the record for doubles matches won said in March "What an utter disgrace", "Canada has lost this year but given a second chance wildcard","this is a new low for our sport", "Just can't fathom how far this great competition has sunk", "For reasons that could best be described as unfathomable, the organisers decided to give Canada a wildcard into the finals"." Where's the legitimacy of having a country that has already lost going through to the finals'.
Mardy Fish, the captain of the USA Davis Cup team said in September "Nope this isn't an exhibition event where we make up the rules as we go. Davis cup has been around for over 100 years".
Andy Roddick said also at the time "tough to consider them (Canada) legitimate"
Henri Le Conte was happy to repost photos of the 1991 winning French team and liked the idea of me saying "when Davis cup was Davis Cup".
If you were in charge of these events, what would you have done differently?
These are just a few thoughts from heavyweight industry players and captains, and I feel more than ever, that the Davis Cup should be renamed the ITF Cup, as its the ITF that needs to take a good hard look at itself after changing completely the famous event we all grew up with and enjoyed so much.
I haven't spoken much about the Fed Cup but I'm sure that many of the girls will have similar thoughts to the boys.
Finally, on a separate note the Tennis Coaching Industry lost an absolute legend in a Nick Bolletieri earlier in December!  Please tell us your thoughts and tributes to such a great man!
The loss of Nick is something close to my heart, as I am the son of a successful and admired coach  myself (my father is now 84 and still working on court). Nick was without a doubt a massive contributor to our sport and I was lucky enough to have spent time with him over his amazing career.I  have also had many friends work with him, for him and against him ands lets just say we have lost another legend of the art of coaching and the game itself. His legacy will live on….
Thanks for taking the time to speak with us about the Davis Cup Dean!  Really interesting insights into the ATP and Davis Cup!
Until next week,