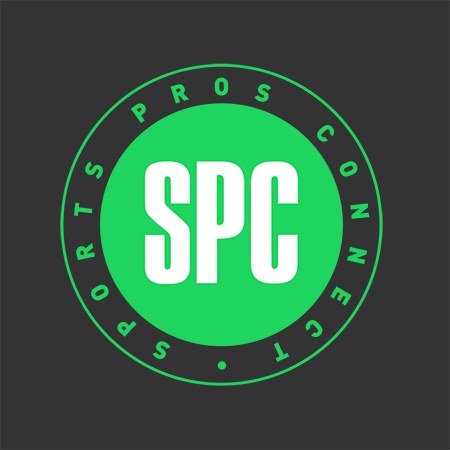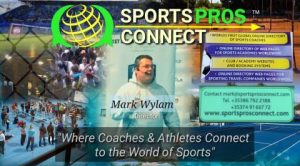 SportsProsConnect (SPC) is all about the coaches.  We will do anything we can to help tennis coaches worldwide.  We also believe that there is a reason why every tennis coach globally should have some sort of presence with SPC.  It is a common myth that people really don't fully understand what SPC is about.  Today I will make it clearer for all coaches worldwide.  In part 2 which will be published next week, we will explain how we can help clubs, academies and resorts worldwide.
Firstly, we are in the process of building a worldwide directory of tennis coaches.  This is an ongoing process which originally started on inception of the business.  We have registered coaches from more than 70 different countries.  Each coach pays an annual fee of €70 to have a presence.  All coaches are then included in our worldwide directory and can be accessed by any visitor to the website.
On registration to the site we will personally discuss the goals and reasons that they registered on the site.  We will either speak on the phone, email or messenger about the coaches personal circumstances and we will tailor their web page to the goals they are trying to achieve.  One of our staff members will also discuss the next stages and create the web page with information sent to us by the coaches themselves.

How do we help you as a coach?
Once you are a registered member and we have created your web page we will announce you into the community via our social media network.  We will write a small snippet about you and your goals and promote over our network.
Self Promotion:
We will advise you on the next steps.  You may be after a bit of self promotion, in which case after we have announced you in the community it is essential that you promote yourself too.  Do this by adding your domain to business cards, leaflets & flyers, email signature and not forgetting to update your social media with the domain.  You never know what is around the corner.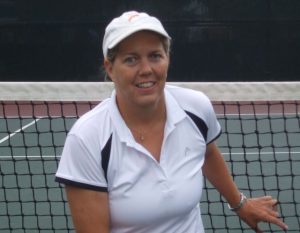 One of our first clients Susan Nardi followed all the steps above and within 3 months of being a member, she had been approached for positions by three country clubs in Florida.  Susan wasn't actively looking for a new job but in another month she had moved to Florida and started a new position as Director of Tennis at an unnamed Country Club.
On being headhunted, Susan had this feedback from her interviewers:
1. People on the Tennis Committeee who interviewed me said it gave them 24 hour access to me
2. Those same people loved the fact that they felt like they knew me and told me it gave me a huge leg up.
3. Everyone from the Tennis Committee including the GM stated how professional the site was. GM referred to it as an informational CV.
Self Employed and Employed Coaches:
For those coaches who are self employed and looking for new clients, many have commented at how useful the site has been for them as it has generated more business.  Philippe Matta indicated that after 2 years of having a coaching site with SPC his coaching business has 'increased by more than 60 players in a country where tennis not a major sport'.
Self employed and employed coaches can work in a club or resort where there are multiple coaches.  How do they stand out in the crowd?  If you are looking to market a new clinic or programme at the club you can use the coach web page effectively and well.  Clubs and Resorts can also add their coaches profiles onto the website where the coaches currently are probably not even mentioned at all.  This makes the coaches more visible to the club members.  Club members can also see a lot more information than they probably know having known them for years.

How about if you are a coach looking for work?
This is where SPC really comes into their own!  Running a worldwide directory of tennis coaches means that you get to speak with all sorts of coaches from all over the world.  There is not a day in the week that goes by where a tennis coach from somewhere asks us if we know of any jobs going.  This automatically brings employers trying to find tennis coaches to the platform.
We have unofficially been helping employers look for coaches for the last few months now.  We have been successful many times.  In one particular example from start to finish we had a coach register and find another job within a week.  Svetko Bjelotomic had this to say about our organisation and services:
'Hello! My name is Svetko Bjelotomic. I am tennis coach from Montenegro and have experienced working in international tennis academies. I just finished working in India and was looking for another location with better conditions. That is why I cooperated with SPC. I joined them and after few days one tennis academy from Shanghai contacted me and offered me an opportunity to become a part of their international coaching team!
Wow! So quick it was, and after few more days of negotiations I had signed my new Contract! So, I want to say a lot of THANKS and big RESPECT to SPC and to Mark Wylam for their high level service and supporting cooperation! I wish you all the best and many positives in your professional field!'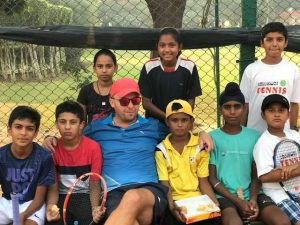 We also worked with Ruben Herrera of Base Tennis in Germany to help find them a coach for their tennis academy and he said this about our services:
'Bernardo – my business partner – and Mark connected over LinkedIn. We were looking to hire a new coach in January this year. So we became introduced. At the beginning I was not very clear what Mark did really. After a few emails and couple of phone calls, I knew he was on a mission! Very seldom you see a person that really goes the extra mile. I mean, he sent me the right candidates, he knew something personal about every single one of them. It was incredible! And then I understood a lot more about his project and where he wants to take it! I became so excited that I ended up hiring an excellent coach and still keep in touch with Mark today. We want to help him now accomplish his vision! It really is something pretty neat.'
These testimonials really got us thinking….
New Platform:
Since we run a platform for coaches, we want to be able to help them any way we possibly can.  We have listened to the advice of the coaches…  Like we mentioned above with the amount of contact we have with coaches all over the world, it seems you are asking for us to become a job searching platform.  Well, who are we to disappoint?  Look out for our new platform to be launched in September….
You have a couple of months, so with this added functionality we will have to increase our rates.  However if you are already or you become a member before the launch we will honour the rate…  So, if you are a tennis coach looking for self promotion, looking for more clients or in the market for an international job, please consider joining us today for just €70 per year (approx $80).
Click here to see our current list of coaches:
Mark Wylam (Owner Sportsprosconnect.com)