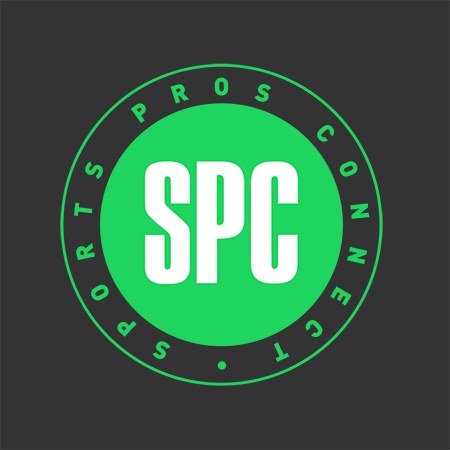 Like any business you need goals to succeed.   At sportsprosconnect.com one of our long term goals is  to 'help the sport of tennis by growing the participation levels worldwide'.
In order to achieve this it is down to each countries tennis federation to come up with a plan, and inform their coaches on how to deliver this plan.  I see the coaches being an integral part of this plan.  After all it is the coaches who need to find new clients and they have to do this by marketing their business correctly.  They need business sense in order to find new opportunities and therefore new clients.
From experience, I totally believe that coaches are great at what they do on court and are great at training their players, however they improve their business sense on how to keep clients and how to secure new clients.
At sportsprosconnect.com, we have the product that helps the coach by providing a marketing tool designed to attract new business.  It is a simple web page that is designed for the coaches to really promote themselves, what they have done, what they have achieved and what they are trying to achieve.
We believe that in order to promote tennis in their country, the federation should provide the viewers with a 'locate / find a coach' tool so that coaches can be found.  Several federations do have this, however there is never enough information about the coach, and we therefore feel this is pointless as it does not allow the coach to be chosen by the player due to any credentials listed.  It is common sense that players will stop playing tennis if they do not get on with their coach, or the coach is a performance coach and the player is a beginner.  There are numerous characteristics that tennis players may want to look at when choosing a coach and if a federation does not show this, then the coach will almost certainly lose a client.  If the player had the right coach in the first place, the player may not have stopped playing our beautiful game.
Susan Nardi quoted the following about her page 'The current coaching directories on market just list the coaches name, contact info and location.  My Socialtennis site uses vibrant colours that attract clients and potential employers to view photos and videos of my own.  I am able to expand on my background and express to them why I am the best coach for them.  I think this would be a great way for a federation to promote coaches to deliver their training programs.' 
Our Coach web pages enable the coach to add a vibrant look to the page using logos, profile pictures, picture gallery, videos, qualifications, experience, associations, costings, testimonials, google maps, and more.  It acts as a mini website, which can also act as a cv in order to apply for jobs, and it can even help the coach to be head hunted if used in the correct way.
Susan Nardi, one of our first clients made use of her page correctly and was promptly contacted by 3 large country clubs in the Florida area within the first couple of months of having her page and chose to move to one of them not long after.  
We have also had many other success stories, including Philippe Matta, who based in Lebanon has increased his coaching business by having an additional 28 new clients within the space of 9 months!
If you would like to hear more from a few of our clients, please click this link and it will show video testimonials from 4 of my clients.
https://www.sportsprosconnect.com/join-our-leading-tennis-coach-directory/
Please also click the below links which show a few example web pages:
https://www.sportsprosconnect.com/adamking/
https://www.sportsprosconnect.com/mentalcoachbadri/
https://www.sportsprosconnect.com/brettkarpman/
https://www.sportsprosconnect.com/tiborpenzes/
https://www.sportsprosconnect.com/yanasokolenko/
https://www.sportsprosconnect.com/susannardi/
https://www.sportsprosconnect.com/philippematta/
The cost per web page is 40 Euros which equates to $43 for the set up and first year and 25 Euros or $27 as an annual subscription.  When you think about this, it is the cost of an hours lesson or less in many places in the world.
In conclusion as owner of sportsprosconnect.com, I feel that we have come up with a product which will help to increase the participation in tennis globally.  We believe there is a case for every tennis coach and in the future every sports coach to have a page, and if used effectively increase the amount of clients per coach.  We also believe that federations and certifications will begin using this tool for their coaches in a very short time. 
So if you are interested in hearing more, please contact Mark Wylam on mark@sportsprosconnect.com or via social media outlets such as facebook (Mark Socialtennis), or linked in. 
Mark Wylam – MD sportsprosconnect.com
https://www.sportsprosconnect.com/markwylam/