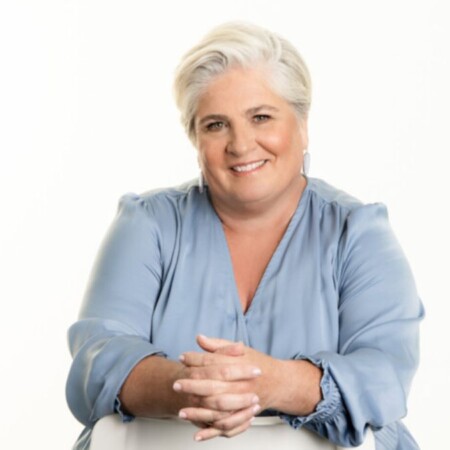 Michelle Jaggard-Lai is a former WTA player and Grand Slam Junior Champion at Wimbledon and the Australian Open. She is also the founder of Jaggard Sports, a tennis player mentorship program that is helping future tennis champions reach their full potential.
Mark: Good morning Michelle Jaggard-Lai, it's a pleasure to speak with you!
Michelle: Hi Mark, Thank you for this opportunity to collaborate with sportsprosconnect.
Mark: Please introduce yourself to our readers.
Michelle: Jaggard Sports was established in 2023 with the goal of empowering more tennis players to realise their full potential and providing them with firsthand experience in building successful careers in the sport. My background as a former WTA player, Grand Slam Junior Champion at Wimbledon and the Australian Open, and a professional player for Australia's Federation Cup team has allowed me to create step-by-step 5, 10, and 20-year plans for athletes.
Over the past 30 years, I have continued to love tennis and have a lifelong passion for mentoring, both as a teacher and in head coaching roles. After a successful professional sports career, I founded Jaggard Sports mentoring, completing a full circle journey from my initial selection as a 1:1 mentor for Tennis Australia's National champions.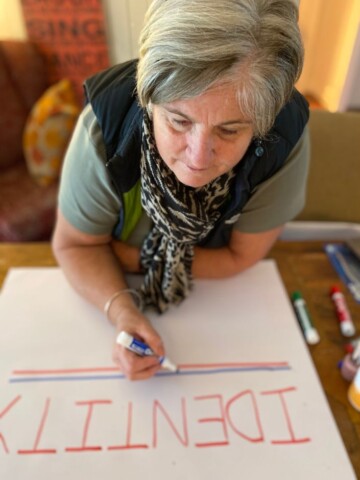 Mark: Can you elaborate on Jaggard Sports, the tennis player mentorship program you've been developing and expanding?
Michelle: Jaggard Sports began in 2023 as a personal project and a commitment to expanding my reach and sharing my unique athlete skillsets for life approach with a wider audience. I have been quietly practicing mentoring for nearly five years, actively mentoring my own children to become leaders and role models over the past ten years.
My mentoring journey began at a club level, where I educated parents on supporting their children, spoke to parents of young talent at National selection events, traveled with families to tournaments to help them enjoy the experience, and developed younger mentors as role models to build key friendships and provide youth support outside the court.
Additionally, I established Jaggard Academy online to share my time and mentorship with third-world talent projects that are impacting others through education and sport for life opportunities, which brings me immense joy.

Mark: Can you outline the variety of mentorship programs offered by Jaggard Sports?
Michelle: Jaggard Sports offers a comprehensive range of mentorship programs designed to nurture the development of aspiring tennis players:
1:1 Mentoring Sessions Online: Connect with global champions, including myself, for personalised guidance and support.

"On the Road" Tournament Support: Receive expert advice and encouragement before, during, and after tournaments, either online or in person.

Homestay Experience: Immerse yourself in the Australian tennis culture by staying with experienced coaches, trainers, and health professionals who have developed National or Grand Slam titles.

Mentor Camps: Participate in expanding mentor camps across Australia, initially collaborating with clubs and academies. Mentor tours in Europe are planned for 2024.

"Belief 2 Growth" Mindset Program: Embrace a growth mindset through my six-step program, meticulously developed based on my athletic journey, extensive research, and collaborations with leaders in the tennis and business sectors. This program will be fully online and affordable in 2024.
This is really interesting Michelle!  Are there many others out there that are doing something similar?
In the business sector yes, mentoring is not new as many value senior mentors. In the sport industry it is very new and many are confusing this with coaching but it is well known in the inner circle of tennis champions that they all had very experienced mentors to guide them on their lifelong journey with sport .

Mark: How does mentoring differ from coaching in the context of tennis?
Michelle: Mentoring and coaching are distinct approaches to supporting tennis players. While mentoring prioritises the player's overall well-being and development, coaching focuses primarily on the technical aspects of the game.
My mentoring approach extends to the entire team, including parents, coaches, and support staff. I believe that effective communication and a shared vision are essential for the player's success. Jaggard Sports acts as the "missing link," ensuring seamless communication and collaboration among all stakeholders.
Mark: Tell us about some of your players who are using your services, and what feedback are they giving you?
Michelle: Our players range in age from 8 to 20 years old. We have even mentored parents with kids as young as 3 years old. Our mentor program is open to everyone, and we often have team meetings where parents, coaches, and support staff can participate.
The feedback we receive is overwhelmingly positive. We are making an impact in the sporting industry and, more importantly, we are helping to develop confident, educated, and aware athletes.

Mark: Would most of your business be online, or are you actually going out there and attending training and tournaments too?
Michelle: Both. We are building partnerships around the world for training and competing with others who align with our values at Jaggard Sports. We provide our players with access to our valuable personal contacts, which can be a huge advantage. Without contacts, it can take a long time to find great, highly experienced people who have updated and proven records.
Mark: Is it more juniors you are helping out, or would the work you do help out professional athletes too?
Michelle: We work with athletes on the entire journey from junior to pro. Many juniors don't have the contacts we have, so we can help them build awareness and educate them earlier. Juniors playing nationals or International events are looking for a pathway to map out consistent improvement to prepare them for career pathways, not just great ball striking anymore. The pros are gaining firsthand knowledge of playing large events from former champions, which helps them believe it's possible to be the best, break the top 100, or transition from junior to pro with step-by-step planning and decision-making.
My work extends beyond tennis. I have been presenting to track athletes, universities, high-performance athlete staff, key management corporate leadership teams, and business high performers. I help them understand the importance of having an athletic mind and how the lessons learned in sport can be applied to careers and life.
Mark: How do you personally envisage our partnership working going forward?
Michelle: I believe that our partnership will allow your players to have access to highly experienced mentors 52 weeks of the year, anywhere in the world. We aim to offer support also to coaches and make their life easier, and for more emerging athletes to get contacts that they normally would only get later in their careers.
Mentoring is a key part of the future of sport, and it will only become more important for wellbeing, social distractions, and a way to connect more to what you love in life.

Mark: Finally, as the WTA and ATP season draws to a close, what are you looking forward to the most about 2024 and which players do you think will be making breakthroughs?
Michelle: I'm always looking forward to the Australian Open. It's close to my heart as a former AO winner, and I love meeting up with old friends, seeing the best play, and watching the emerging juniors and fans around the grounds.
I'm looking to see how Rybakina, Coco keep improving, on the men's side I'm enjoying Sinner's journey and also some of our young Australian men from the Northern Beaches who trained at our club in Sydney and are now forging forward in the ATP top 50. I'm also looking forward to seeing the progress of some of the young female juniors emerging from Australia and the Oceania Pacific regions.
Contact Details: