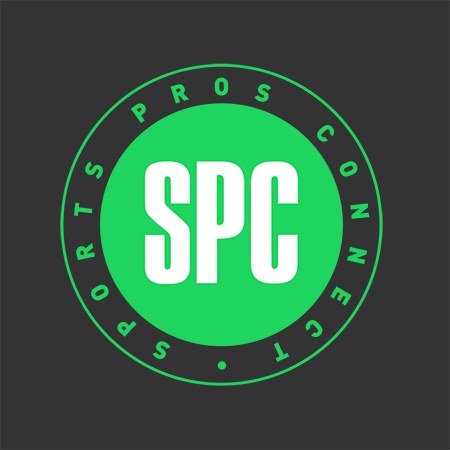 I flew to New York with 3 major goals in mind.  The first goal was definitely achievable, the second goal possible, and the third – well optimistic is one word that describes it well.  Nothing tried, nothing gained…  You have to speculate to accumulate, I was telling myself.  At the end of the trip I did speculate, I did accumulate and I had an amazing time doing it!
Day 1:  Thursday 24th August
I left home at 7am on Thursday 24th August.  I left my wife and 2 sons at home to fend for themselves.  The bus journey was around 4 hours and I gave myself some time to prepare for this epic trip.  Once I arrived at the airport, there was still 3 and a half hours till my flight so if something was going to go wrong I could rectify it.  Plenty of time!!  Or was it?
There is a new check in system at Dublin airport for anyone travelling to the US.  It effectively means that you have to go through security twice.  Staff advised me that the second system takes between 10 minutes and an hour to go through and there was not much the other side so suggested I do what I need to do before going through second security.  So I took my time, had some lunch with a beer in hand, bought some adapter plugs and headed for second security with 2 hours to go before my flight.  1 hr and 40 minutes later, I stepped past security and straight onto my boarding plane…  Good timing!  Hindsight states I would have done things differently the next time round.
The flight to New York was 7 hours, which is fine in normal circumstances.  When I boarded the plane I saw all sorts of signs saying 'Best Internet Provider on Airlines 2017'.  This encouraged me, especially when at Check in I talked to other people who were not so complimentary about Norwegian Airlines.  The signs did surprise me as I was unaware you could get Wifi on any plane!  When I asked about Wifi and headphones the steward said something along the lines of 'Wifi is extremely hit and miss, and they had no earphones.  We haven't announced it as we don't want to draw attention to ourselves.'  Who else entered this 'Best Internet Provider Award'?  Cant have been many candidates.  Safe to say the flight was a long flight!
So we arrived at 'Newburgh Stewart International Airport' on time at 5pm New York time.  When we landed all I saw on the run way was a couple of light aircrafts and possibly one other passenger plane.  It was fairly efficient getting our bags and getting straight onto the bus.  I really never realised the airport was so small, but I guess that is not a bad thing.  The bus journey was without drama, and 2 hours later we arrived at the Marriott Hotel East Side.  I was greeted at the hotel by Dan Beedle my hotel room partner which had been organised by social media and who I had never met before.  It turns out he was a nice guy, so I was lucky.  By the time we checked in, got Wifi sorted and gone downstairs for a drink and bite to eat I had been awake for 24 hours solid.  Time for Bed…
Day 2:  Friday 25th August
I had a great day site seeing on Friday.  I had to take advantage and see some of New York as this was the only spare time I had on my schedule. I also had a couple of meetings lined up early evening so had to make the most of it.  I decided to do the 'DownTown' hop on hop off bus which bought me to sites such as Ground Zero, Empire State Building, and China Town.  I got off the bus and visited 911 Tribute Centre and World Trade Centre.  Harrowing times, but glad I did it.  I then walked along Broadway to the Harbour Area where I could view the Statue of Liberty at a distance.  Would have love to have visited, but time just did not allow.
The Networking started at 5pm where I met the likes of Dan, Michele Krause, Styrling Strother, Kim Davis, Kirby Bridges, Charlotte Alabaster and others.  It was a pleasure to meet some great names such as these.  I then went to dinner with David Sammel – a tour coach and author of Locker Room Power – a really insightful book on athletes mental preparation.  We spent several hours eating, drinking and chatting about British Tennis in general.  David has some really powerful thoughts and stories on this and I will be doing an interview with him for my blog at a later date, so please watch this space.
Day 3:  Saturday 26th August
Saturday was the start of the WTCA Tennis Coaches Conference which was the main reason for the visit in the first place. The Event was introduced and set up by Sarah Stone, Ann Grossman Wunderlich and Brian Parkonnen of the PTR.
The whole event was an awesome experience and started off in inspirational style with a song from Sharon Martin, followed by acts and presentations from Mark Kovacs, Joanna Goldin, Dr Erin Boynton and Oivind Sorvald on the analytics and technology of tennis.  The highlight of the Conference for me, let alone the first day was Emma Doyle with her enthusiasm and passion under trying circumstances really interacting with the audience.  Emma then continued with a questions and answers session with the equally passionate Cardio Tennis Queen Michele Krause,  and ex professional players Patricia Hy and Ann Grossman Wunderlich.
The afternoon then continued with a passionate presentation on Womens Tennis from Michelle Cleere, followed by a Q & A with ex grand slam winner, former number 1 and current tour coach of Madison Keys – Lindsey Davenport.  She was fantastic in her portrayal of life, transition between player and coach and what it was like as a tennis parent of 4, but being able to do it all while still travelling on tour as a professional WTA Coach.
The day ended with 2 other speakers – Matt Kuzdub who I had the pleasure of meeting in the morning session and another inspirational presentation from Mike Barrell who is a fellow Brit.  I would have loved to been able to have a few minutes with Mike, so if you are reading this please get in touch and likewise I will be in touch at some point soon.  Mike used the example of teaching his daughter help him to get the best of female athletes.
The day closed with a networking event in the bar where we all enjoyed a drink and more chatting.  I met some amazing people on that Saturday – too many to mention names, however I will mention what a small world it really is.  I met AJ Cotter who I had the pleasure of meeting and hitting with maybe 15 years ago with a mutual friend who he has lost contact with!  Good to see you AJ!
Day 4:  Sunday 27th August
Sunday continued in the same manner as it finished on Saturday, kicking off with a great presentation from Judy Murray on her Tennis for Girls Session including Miss Hits.  Judy used her 'ambassador' Emma Doyle as a perfect foyle to give some demonstrations on what we can do to help keep girls in the game.  She introduce the audience to some games that were so simple but yet so effective and really interacted with the crowd by playing a game involving water balloons with the crowd.  Somehow we were all better catchers when a water balloon was travelling towards us!
Ralph and Bo from Holland followed Judy, talking about their fitness bands and the importance of sports fitness.  There was then another Q & A Session, this time with Brenda Schultz McCarthy – the lady with the fastest recorded serve, Casey Dellaqua – current pro player and mother of 2, Lori Neill and Leslie Allen.
Gigi Fernandez was next.  The former Grand Slam Champion and doubles specialist talked about her rise to the top, how people perceive her and all about doubles and she had the audience in her hands.  She then answered several questions from the audience and was generally perceived really well.
The fantastic Bill Riddle closed proceedings before lunch time with his talk again on how to train girls.  He also used his charm to interact with the audience asking for participation from the audience and looking for some of the main differences between training females from a male and female perspective.
After jumping in and out of meetings in the afternoon unfortunately I missed most of the rest of the speakers.  I was lucky enough to have met the next speaker, the legendary Alistair McCaw the previous night, and I would have loved to be able to chat to him more.  I also missed Kathy Rinaldi and Mary Pierce, but I was able to jump in and listen to most of what Craig O'Shannessy had to say.  He was talking about all sorts of different statistics taken from Grand Slams over the last couple of years.  Interestingly enough the most common rally length in Grand Slams over the last 2 years in the Men and Women's game were both 1 and this didn't even include double faults.  It really does show the importance of having a high quality serve as a pro player.
From what I heard the 3 presenters I did not get to see were just as compelling as each and every other presenter throughout the 2 days.  So, this bought a close to the first ever WTCA Conference.  If this was anything to go by, am sure there will be many more to come!  Although I am not a well known name I hope to be able to present at these type of events in years to come!
After the event came to a close, it was time for a bit more networking and some dinner.  I went out with Dan Beedle, Bill and Will Riddle (father and son) and Arthur Turnbill and his wife Teri.  Bill and Will were a great comedy duo, with Will (only 15) but extremely intelligent, witty and not a bad tennis player by all accounts, taking great pleasure in telling us how he was going for a photo shoot with Genie Bouchard the following morning.  The food was great, there was lots of comedy and banter and the night ended in a frenzy of uber booking, cancelling and eventually an uber back to the hotel.  The restaurant – in case anyone was interested was Basta Pasta Ristorante Italiano and was superb.
Day 5 – Monday 28th August
Monday was an early start for me and a busy day all round.  I was exhibiting at the TIA Conference at the Inter Continental Hotel where I had applied to become part of the innovation challenge.  31 businesses applied to become part of the challenge and 3 businesses were chosen to present to a panel of high profile judges.  My idea of 'providing a worldwide directory of tennis coaches – which would enable a player to locate a coach wherever they were travelling to in the world' fell short of reaching the final this time, however I was offered the chance to exhibit my business instead.  This rejection will certainly not put me off my business idea and there will be other opportunities.
I was therefore awake and setting up my booth at 7am on Monday morning.  The Conference kicked off at 9am and was well represented by members of many tennis playing federations, President of the ITF – David Haggerty who was inducted into the International Tennis Hall of Fame and many other high end tennis professionals.  After a lot of networking and handing out flyers, business cards and more the event ended at 4pm and I packed up for the day. 
I headed back to the hotel to print off my US Open tickets and head out to Flushing Meadows.  Then, disaster struck as I found out that my tickets which I bought before coming to New York were in fact for the day session…  My wife laughed hard when I told her this as this was not the first time it happened in the last few months.  Forget the money, I was here for the first time and thoroughly intended on seeing some tennis so I went online and booked tickets.  Thankfully I did as I was able to see the opening ceremony and a fantastic match between Maria Sharapova and Simona Halep.  A great match and great performance from Maria Sharapova saw her come through in 3 sets and just under 3 hours.  It was 11pm before Alexander Zverev took on Darian King of Barbados.  I managed the first set but headed home after that.  A fantastic first outing at the US Open!
Day 6 – Tuesday 29th August
Tuesday was a dull day in more ways than one.  It was dark and dreary and in fact rained for most of the day.  I didn't get up to much except write this and travel home.  I did get to say my good byes to Emma Doyle, Arthur Turnbill and his wife Teri, Styrling Strother and Bill and Will Riddle.  I am currently writing this an hour into my flight in some heavy turbulence in a plane with no Wifi or movies…  It is going to be a long flight!
Conclusion
Following on from the first paragraph, I can confirm that I was definitely successful in 1 out of 3 of my aims.  My 3 aims were to do a lot of networking, to find an investor and to make my million.  I was successful in my networking.  I met so many amazing tennis minds and I will treasure the time I spent talking to the likes of Oscar Wegner, Judy Murray, Alistair McCaw, Sarah Stone, Bill Riddle, Lenny Schloss and loads of others…
I didn't find an investor, however you never know what the future will bring and who knows in the end I may not need an investor.  I also didn't make my million…  Yet anyway!  Who knows what the future may hold, and with the amount of conversations I had about my business I have not come home dis-heartened in any way.  I have actually only had positive comments about what I am doing for tennis and I really hope that what I have had to say to others can positively influence others in the game.  Having seen the presentations that people have done to help tennis, I really think this is something I would like to present at future conferences.
With regards to the Conference itself, I would like to thank Sarah Stone and Ann Grossman Wunderlich for the time and effort they took organising such an amazing event and also Brian Parkonnen and Dan Santorum of the PTR who helped sponsor the amazing event.  I also hope that people will enjoy reading about the event from the perspective of a first time Conference goer.  Thanks for reading. 
Mark Wylam (MD sportsprosconnect.com)