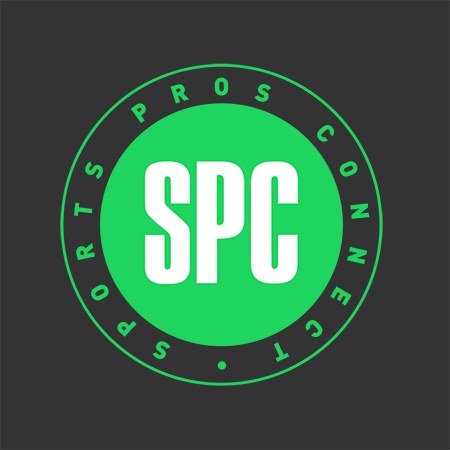 Good morning Ken DeHart.  Its a pleasure speaking to you today. Could you please spend a few minutes telling us viewers a little about yourself and your career in tennis as a player and coach?
My name is Ken DeHart. I am the Director of Player Development at AVAC in San Jose Ca. I am a PTR International Master Professional and USPTA Master Professional, USA High Performance Coach and a member of the Wilson Premier Advidory Staff in addition to being on several advisory boards for companies in the tennis industry.
I discovered tennis as a freshman in college when I ran by the tennis courts one day. I went to K Mart, bought a Wilson racquet and a can of Wilson tennis balls and began to play. I asked the coach if I could hit with the team and played every day – without much success but I loved the game. My junior year, I won the conference doubles championship at #3 doubles and my senior year I was team co-mvp. I began to help teach the PE tennis classes and started a tennis program in the parks system.
I received my MS masters degree at Western Kentucky University where I continued to teach.
After graduation, I taught a business program at the local high school and coached the high school tennis team for 3 years.
I received an opportunity to become a full time teaching pro in Nashville snd moved there where I taught for 13 years. I left there to become the first Executive Director of the PTR in Hilton Head for 3 years where I hired Julie Jilly who still works for the PTR. Dan Santorum replaced me as CEO and has done an amazing job for the PTR.
I moved to Phoenix as Director of Tennis at a 31 court facility and stayed there until the owner sold the clu to real estate. I worked for Dog Cash and TCA for a year in Atlanta before becoming Director of Tennis at th the Beverly Hills CC. There I met my wife and we moved to San Jose where I have been for the past 20 years. Tennis has taken me all over the world as a speaker, China, Japan, Mexico, Canada, Italy, England, Germany and so on.   I love tennis, the people I meet, my son – Kameron is a high level junior player and I hope to continue to teach and play the rest of my life.
Thanks Ken.  So you have been to many, and even organised some PTR Symposiums.  Which one has been your favourite so far and why?
Today there are over 16,000 international PTR members around the world in around 120 foreign countries. This year marks well over 40 plus PTR Symposiums….
Each Symposium keeps getting better as evidenced by the continued annual growth of the PTR…. so I would have to say the last one I attended is my favorite.  There are some others that had special memories for me though:
*This was my 43rd or 44th PTR Symposium in a row.
I joined the PTR in 1974 as a tested professional after attending a Tennis University with Dennis, Louie, Helma, Bunny and other in Sarasota, Fla at the Sarasota Bath and Racquet Club. 
*1983-85 I became the Executive Director of the PTR and directed the PTR Symposiums during that time.  
*In 1989 I was the PTR International Pro of the Year, 
*In 1999 I was honored to become the first 2 time PTR International Pro of the Year.  
*Later I was one of the 8 original PTR Master Pros (later to become PTR International Pros)
*2018 I was elected to the PTR Board of Directors for a 3 year term.
The real treat each year at the PTR Symposium is the new PTR pros I get to meet each Symposium. 
*This year long time friend and now certified PTR member, Stephen Phillips from my club, AVAC in San Jose, CA attended his first PTR Symposium.  There is also the long time friends I get to reconnect with each time I return to Hilton Head.  It becomes a real family of peers with whom you develop a history.
At the beginning of this years event, who were you most looking forward to seeing present and why?  How was their presentation(s), did it live up to your thoughts?
Nick Bollettieri and Judy Murray.  
For as long as they have both been in the tennis industry, this was their first time to present at the PTR Symposium. 
Can you imagine Nick at 87 years old making his first presentation at the PTR.  He had a blast and was blown away by the welcome and friendliness of the PTR staff and members.  He has plans to be connected to the PTR for many years to come and helping high school coaches access information to help them better coach the youth who play in high schools around the country. Better coaching can help keep this HUGE market of players loving the game for years to come. They are our tennis future.
For Judy Murray, mother of Andy and Jamie who were ranked #1 in the world in singles for Andy and # 1 in the world in doubles for Jamie, it was her first trip to Hilton Head.  Judy made a couple of presentations this year.  She is such an engaging speaker and ambassador for our sport around the world. She did make the most of her Island experience with trips to Savannah and Charleston to absorb our southern charm and history.  I asked her if she could speak southern yet?  Not quite….
There were amazing new speakers this year that were quite incredible as first time presenters. There were others I had heard present before but came loaded with new information.  That means they never get old no matter how many times you hear them present. How about that amazing Dr. Jim Loehr, Pete Collins, Leo Alonso, Michele Krause, Emma Doyle, Bryce and Linda and many others?
What is unique is the specialty courses that the PTR offers in addition to the line up of daily presentations. 
AVAC tennis professional, Stephen Phillips participated in many of these courses.  These experiences really fired up his already huge passion for teaching tennis. These courses allow you delve into a selection of your favourite topics in depth – Wow, really impressive information for both new PTR pros and senior PTR pros. These courses are a real opportunity to get to know the presenters, ask questions and have a deeper understanding of the topic they are presenting.
That is why the PTR is a leader in worldwide coaching education.
What was the highlight of the 2018 PTR Symposium for you?  Was this a surprise to you or were you fully expecting it?
The highlight of the 2018 Symposium was two fold: 
1. Being elected to the PTR Board of Directors by my peers.  A huge high and amazing responsibility for the next 3 years. Being part of helping to guide this organization into the future. An organization that is the leader in tennis pro education and career development. An organization that gave me my start in the tennis industry and continues to keep me on the fore front of tennis teaching.
2. The other highlight was having my son, Kameron register as as a senior in high school for the PTR to become a tested member.  He has been at most PTR Symposiums since he was born in 2000.  He will be teaching this summer at a local club and has been a hitting partner for many young juniors in our area for the past year.  As a new member, he was eligible to compete in the Men's Open Doubles.  Kam played with Zach Northey, the son of 40 year PTR pro David Northey, from Nebraska in the Men's Division. Together they had a 3rd set tie breaker win in the quarters (12-10 in the match tie breaker and Kam served for the match).  Pretty awesome to see your son play his first PTR Championship match, have everyone comment about his level of play and to have experienced a win.
Wait – what about Luciano Botti  being inducted into the PTR Hall of Fame? 
Two of the most keenly contested topics of this year appears to be 'encouraging more female coaches' and 'technology in the game'.  Would you agree with this statement and if so was there much concentration on these topics in this years Symposium?
This year 23% of the attendees at the PTR Symposium were female. There was a large contingency of speakers at this years symposium with great energy, topics and spectators at their presentation.  This was also pointed out by many of our presenters and at the PTR Awards Banquet. True diversity at every turn is our goal.
Technology is key for the continued growth of our industry for sure.  The PTR even hosted its first ever PTR Technology Conference in November that I attended followed by a PTR Directors of Tennis Conference on Hilton Head Island.  Great information from exhibitors and speakers for sure at that event. 
Research from Jolyn de Boer at the TIA helps to show where we are, trends in the industry and potential growth opportunities.  A famous educator and researcher, Lafferty once said, "You need to know where you are now, how long have you been there and where do you want to go" to grow.
For those that do not attend Symposiums regularly or are just new to the business, would you recommend Conferences as a good way to continue their education and network with great minds?
I would suggest that attending Symposiums regularly is a key to staying relevant in the tennis industry.  Every thing in life is either "Green and Growing or Ripe and Rotten".  We only know what we know and we often think that is all there is to know – not so.  
One of the keys to being up to date, relevant and continuing to present in today's tennis industry is attending the PTR Symposium, serving on committees and following the educational pathways provided by the PTR. Once you are exposed to so many ideas you continue to grow.  If you are a young pro, learn what are the options for you out there.  Meet with and be mentored by more experienced pros who have made all the mistakes and found the answer to continue to grow their knowledge and place in the industry.
The connections you make with your fellow teaching pros become life lines to new information, new job opportunities and resources to help you grow as a teacher, educator and player for all you life.
How would you rate the opportunities for new businesses in the industry to promote themselves at these events?
For new businesses this is a key time to put your product before about 600 tennis teaching professional from around the world. 
This is the perfect opportunity to share ideas from other businesses and exhibitors that you might network with to grow your business.  Each pro you connect with creates a life line that goes back to those  pro's connections when he / she returns home and therefore potential sales for your company. 
The price of an exhibit booth at the PTR Symposium is less than an ad in a newspaper that may never reach your intended audience.  In addition you are reaching an international audience of the exact customers you want to reach out to in the industry.
Finally there is obviously a lot of work that goes into making a successful Symposium, how would you rate this one and would you have done anything differently?
The amount of work in putting on a successful Symposium for an international audience is tremendous.  
The PTR does it all with a minimal staff, a few volunteers and presents an amazingly friendly, homely, professional experience every year.  It is truly a labor of love for every staff member and that comes across as a life time experience for all the PTR members who attend each year.
I know there are many pros out there who can not make the PTR Symposium for a variety of financial, business and family reasons – but it is truly a life changing experience.  Whether you made the event or not, you have continuing educational opportunities on line, PTR clinics in your area and educational pathways to success in your tennis career with the PTR.
The PTR Symposium is #1 on my list of things to do each year – hope I get to see you there next year.
Oh, by the way, how about attending this years PTR Symposium during the Indian Wells ATP pro tournament in Palm Springs, California in March? You get a guided tour of the #5 ATP tour facility, tickets to an evening event, amazing desert warm weather, beautiful mountain settings, PTR educational points and high performance ATP Tour Tennis!!! 
Please Click here to register for Indian Wells
Thanks very much Ken DeHart.  Really does seem an inspiring event, one I would love to attend one day.  Congratulations on being voted onto the board of Directors at PTR, Ken.  Please see more about Ken DeHart here.
 Mark Wylam (Owner sportsprosconnect.com)