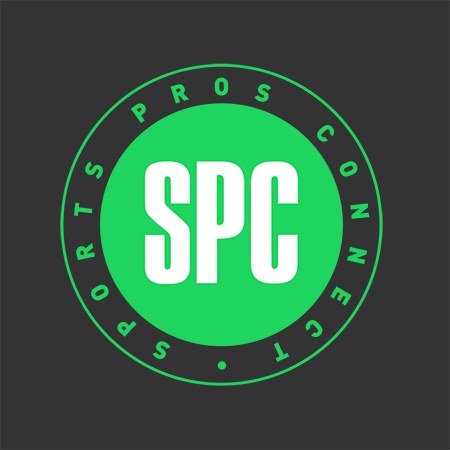 Good morning Andy Dowsett and Bob Clark, great to have you both here!
Can I ask you to introduce yourselves to our readers and tell us what you both do in the tennis world?
Andy Dowsett:  First and foremost, I am a coach of 28 years plus I have also been educating and certifying coaches since 2000. I have the skills and knoweldge to grow the membership of clubs using my SYSTEM-9 model and have proven that on numerous occasions.
More importantly I am the founder of SYSTEM-9! This is a system of teaching which has produced a route map for players from zero to hero or the years four to tour!
Bob Clark:  have been coaching for 35 years at clubs and academies in USA, Norway, Spain, Turkey, Bahrain and Belarus, as well as in the UK. I have always been passionate about learning from different countries and organisations.
I have coached many pro players both male and female at all levels of pro tennis and have built up extensive knowledge of the pathways and what is required to be a successful Tour coach.
Great! So we are here today to discuss a little about System-9 and your latest 'Tour Coaches Course' which I believe is ready to launch later this month… Please tell me more about the course, what is involved and why it is so unique for the industry?
Andy: For me this is the last piece of the puzzle in the SYSTEM-9 journey. With the knowledge, experience and expertise of Bob we have developed a hands-on course for coaches to understand what it takes and what to do when working with tour players.
You will find much of the information found in the S9 material isn't taught on your regular coach certification modules; our course is about the practicalities and what and when to teach players from red ball through the stages to tour.
The first course sold out within a week so we are looking to run more around the world in 2023.
Bob; The S9 system is a progressive development series of courses which Andy has created. We both felt that there was a gap at the very top of the coaching pyramid to help coaches with the practical knowledge required to coach at the pro tour level.
As I have had years of working on the ATP, WTA and ITF tours, I felt I could develop a course designed for this purpose and decided to work with Andy and SYSTEM-9 in order to do this.
What are your plans for 2023 and beyond with S9 and this course in particular?
Andy: We have had many requests to run this course online and along with the soon-to-be-released singles tactics course.
I have a psychology course and a green ball course to add to the SYSTEM-9 school early next year, along with a 10-week interactive red ball course for coaches. But for now, it looks like we will sit down in the next few weeks when Bob has come off the tour for a week or so and plan dates including one in Florida in April.
Bob: As I work full time with tour players, my time is fairly limited, so we feel that putting various modules online will allow for greater access for more coaches.
There is also the possibility of having a tour coach experience. This is where they can attend pre-competition training and then travel to a tournament to have an up-close experience of life on tour.
Who is this course aimed at and where in the future will you be able to attend the course?
Andy: Further venues and dates will be added soon.
The course is for anyone wishing to enhance their knowledge if they are already a tour coach (of which we have had a few enquires), those wishing to delve into this section of the coaching world, but also anyone who just to learn!
Bob: I believe that it should be open to all coaches who would like to expand their knowledge in an often unknown area of coaching. Other tour coaches who would like to interact and share their experiences and for those who would like to understand the pathway from junior ITF through to top Tour level.
I personally think this course is a great idea as I totally believe there is not much else out there for the aspiring 'Travel Coach' who is new to the industry. Please talk to us about where the idea came from and how a certified S9 Tour Coach can benefit with new job opportunities through a membership with SportsProsConnect.
Andy: Over the years I have spoken to many players and coaches who for a better term are not quite 'winging it' but finding their feet as they go. Here we have a simple method that works from tournament to tournament, a formula that works week in week out from the practice court to the match court.
The idea has always been there, it was just finding the right person who has the right credentials to take the course to the tennis world. For me we found this in Bob Clark and I don't think you will find a better course. The 3-day course is just the beginning. Coaches will be able to sign up to receive new information, ebooks and online content to continue their tour education at the touch of a screen.
Bob: I have had this idea for a few years now and two other organisations didn't really pursue it when I approached them. Andy was very keen and enthusiastic about creating a course, so have spent the last months adding and developing content.
With the SportsProsConnect platform we have the opportunity to help coaches in their job search for working with tour players and have the knowledge required to be successful.
That was a very interseteing interview! Two experienced coaches sharing their knowledge of tennis and tour coaching! I can't wait! Andy has offered 30% off his online courses and ebooks to SPC members. Simply sign up to the S9 emails, plus you'll get early notice on when the S9 Tour Coaches course is available online and in person.
Click here to get the discount code and to sign up >>>
Until next week,