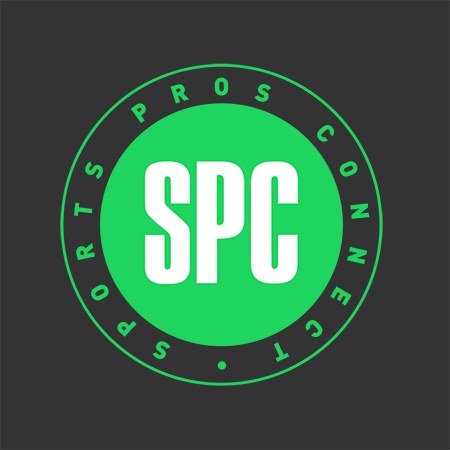 This week we are interviewing five of our members and hearing how their careers have developed since joining SPC.
It's always a pleasure to hear from SPC members, and we enjoy hearing how their careers have been transformed through jobs found using our platform.
Black Friday offer
We are offering a discount of €22 to coaches who sign up to SPC by midnight on Sunday 27th November!
If you are still on the fence about joining the SPC platform, then the blog this week is for you! Read below for more info on how joining the SPC platform changes careers!
**** To sign up, click here and enter Blackfriday22 in the discount code box.****
Here are the stories of five of our members:
Introductions
Mladen Milanovic:  I have been coaching tennis since 2009. I coach all ages and levels, most notably 2 former 14&U and 16&U European champions. I also have many national champions under my belt plus college division 1 and division 2 players.
Aarón Valls: My name is Aarón Valls, I'm a certified tennis and padel coach through the Spanish federation. I was the first Spaniard to develop padel in Sweden and have been selected to play for the padel team of the University of Valencia.
Sharad K. Khaitan: I am Sharad K. Khaitan from India. I have been coaching for 15 years and am presently the Director Coaching at Godspeed Tennis Academy.
Anuja Maheshwari: Hello all, I am Anuja Maheshwari from India. Currently, I am working as the Head Coach of one of the biggest clubs in India, Shivaji Park Gymkhana in Mumbai. I am an All India Tennis Association Certified Level III Coach and GPTCA certified level C coach. I have been in coaching profession for nine years now. I was the first International Indian Female Tennis Coach in the Maldives (Aku Tennis Academy) – all thanks to Mark at SportsProsConnect.
Dewald Linde: Good day, my name is Dewald Linde, and I have been coaching for 18 years now. I am professionally qualified, with a bachelor's degree in coaching and officiating sciences, and I also hold an ITF certificate of high performance. I have delivered many national champions in South Africa, as well as delivered players at top level in the ATP / WTA and ITF, through the academy that I ran with my old business partner.
Thanks guys, much appreciated!  Firstly, how did you each find out about SportsProsConnect and what were your initial thoughts on the platform?
Mladen Milanovic:  I found out about SPC through LinkedIn three years ago. I thought the idea was amazing and it helped me to realise how big the market is. It also made it easy to put my name out there for others to see.
Aarón Valls: I always enjoy combining travel and padel, especially in countries where padel is just starting and where I think there is a lot of work to be done.
So, I started looking on the internet and I immediately realised that SportsProsConnect was different from the others. As soon as I had any doubts, Mark contacted me personally, and that generated a lot of confidence.
Sharad K. Khaitan: I can't remember exactly how but I guess I came across SPC through LinkedIn. What I really liked was the prompt and non-saley response from them, it was quite comforting the way Mark spoke with me.
Obviously, there was money involved, but Mark's positive approach was convincing that it's a great investment.  I wanted to explore more opportunities around the globe and that's the reason I joined SPC.
Anuja Maheshwari: I was introduced to SportsProsConnect through my tennis colleague. I wasn't aware of any such platform before. After visiting the website and having a conversation with Mark my negative thoughts towards the platform completely changed to positive, and my hopes of working in foreign countries was boosted.
Dewald Linde: Mark called me when this platform was starting, asking if we want some free publicity. I thought why not, this could be an idea to advertise myself. I never thought it would grow into what it is today, but I'm very happy that it did!
You each applied for several roles from the platform.  How was the process for you and anything that you would like to see improved?
Mladen Milanovic: The whole process was very fast and convenient; Mark personally follows up with academies and coaches which helps speed things up.
Aarón Valls:  The process is really simple. All you have to do is apply for the position and write in an email that is already perfectly designed. You just have to add relevant information about yourself. Every time I have applied, I have been contacted the next day.
Sharad K. Khaitan:  I applied for several roles and had interviews for a few as well. The first offer I got was from Tipseravic Luxury Tennis, but seems I wasn't ready for globetrotting. I was too nervous to accept it!
Anuja Maheshwari: The creation of profile on the website is very smooth and easy. Only the payment through PayPal was a task for me and this was solved by adding the option of credit card payment. The process after my profile was short listed for the particular job was extremely good, the only thing I was expecting was much more involvement of SportsProconnect when I was fixing contracts and things with the employer.
Dewald Linde: The process was very easy. But the most important thing was the honesty from Mark. He was very honest on whether a role would fit you or not, and also provided a lot of transparent information about available roles.
Congratulations to each of you for being recruited via the SportsProsConnect platform…  Tell us about the roles you have been recruited for in recent times?
Mladen Milanovic: I was recruited for tennis coaching position in Dubai a year ago. At the moment I am doing the recruiting and training of new coaches for the academy.
Aarón Valls:   I'm currently working as a head coach at Padel Arena (Anman, Jordan). In Jordan padel is growing exponentially but there is a lot of work for coaches as nobody knows how the sport is really played. So, my job is to give lessons to clients and play a lot of matches with them so that they understand how padel works.  Also, my intention is to create a competition group with the best players to travel to tournaments.
Sharad K. Khaitan: I would like to thank Mark and Team SPC for offers I got in France and Germany where I went and had a great experience. It was a short-term opportunity but a great one. Thanks!
Anuja Maheshwari: I was recruited as Female Assistant Tennis Coach, Sports Fitness Trainer and Sports nutritionist for an academy in Maldives. Coaching the players in Maldives was totally a new learning experience.
Dewald Linde:  I am now the head coach at Alexander Waske tennis university, focusing on professional players as well as ITF players that are in the transition process to the pro tour.
Finally, we are in the process of re-branding SportsProsConnect with the prospect of a re-launch in March / April 2023.  What additional features would you like to see in the new platform if any?
Mladen Milanovic:  I would request more info from the academies, like videos of venues and lessons, in more detail what kind of coaching they are doing, it helps coaches understand if they are right for the role or not.
Aarón Valls:   In my case, I can only thank SportsProsConnect for the creation of this great sport family and their effort to incorporate job offers from the padel world. So, my only request would be to continue with this effort given the growth of this sport.
Sharad K. Khaitan: In the new platform maybe there should be a one click to apply option and also updates on the applications.
Anuja Maheshwari:I have no suggestions. All the information especially, the information regarding job vacancies and job availability is properly delivered to us and guided properly for applying.
All the best for future success of the platform. I am planning to stay a member of SportsProsConnect forever!!!!
Dewald Linde:  I enjoy Mark's platform very much. I would like to see more players looking for coaches on the platform. By this I mean that players that are travelling for tournaments without a coaching team use the platform to find coaches and make use of that coach's facilities and training.
Profiles
Check out the player profiles:

I hope you enjoyed the blog this week. It's a pleasure to keep in touch with our members and hear how their careers are developing!
Until next week,