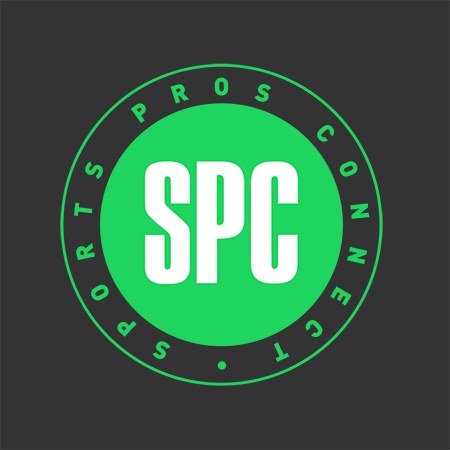 I am the MD for sportsprosconnect.com, and a couple of weeks ago I wrote an article on the history of sportsprosconnect.com.  Today, I am going to talk through the importance of tennis coaches being profiled online.  This is one of sportsprosconnect.com's main products and it should benefit all tennis coaches out there, whether you are a pro coach, an academy coach or even a brand new coach starting their way in the industry.
First of all, why is it important as a coach to have a web presence of some sort? I believe it is essential in modern times for a tennis coach to have a presence… Having a website or web page highlights what you do, how you are qualified, what experience you have and it allows the client to be able to look up some information about the coach. In my experience if you relied on word of mouth you could get entirely the wrong type of coach – personalities could clash, the coach may specialise in areas that don't need to be concentrated on and so on. By having a profile out there, the coach advertises his / her skills and allows the client to choose the coach rather than taking lessons with a coach by default.
Having an online presence allows you to advertise on social media and get your qualities over to an extended audience. For example, a top junior player moves into town and doesn't have a coach. If a coach is not online he relies on this person's family to talk to another family who happen to play tennis. If this coach is online the potential client can check all credentials out and choose the coach.
Once you have a page set up, if you want to go places you cant just leave it and expect people to look you up.  You really need to continually promote the page on social media, promote any ongoing programmes you may have, update your photos and videos and make sure all in all you add your domain to business cards and on your email signature.  Update your page if you have a change in circumstance or if you decide to look for a change in jobs.  If you have a facebook page, twiter handle or linked in account, include a link to your web page to allow others to find out a little more about you.
What benefits does my web pages have?
Affordable at the approximate cost of an hours lesson for a years subscription

Promote yourself effectively similar to a cv

Increase your earnings

Gets yourself introduced to new clients quickly and efficiently

You have an additional service to any employer (i.e. can advertise your skills on a club website)
Two highly sought after coaches have written brief testimonials on my product: Susan Nardi, Director of Tennis for East Lake Woodlands Country Club, based in Florida, USA says this 'Mark, just wanted to let you know how elated I am with my Socialtennis web page. I love the professional look with the contemporary use of photos. It was so simple to set up that from start to finish the web page was completed in an hour. The best part of all this, is that I have a web site that I am proud of, that I can easily manage and which has already resulted in new business for me. Thank you for creating such a great product at such a reasonable price' You can see her web page at https://www.sportsprosconnect.com/susannardi/
Rob Cherry based in Dublin, Ireland says this 'Social Tennis is a highly recommended and affordable way to share your coaching information without the need to set up your own website. Mark helps in the setup process, which is easily customised using WordPress. See my coaching profile at https://www.sportsprosconnect.com/robcherry/
In summary, if there are any coaches out there who have no web presence, get a move on! For 40 Euros or approx $42 you can have a web page in my online worldwide directory similar to that of Susan and Rob's. After the first year there an annual subscription fee of 25 Euros or approx $27. Please hit this link to see the directory https://www.sportsprosconnect.com/tennis-coach-directory/search-for-a-coach/. If you wish to go ahead and get your web page now then hit this link https://www.sportsprosconnect.com/membership-account/membership-checkout/?level=1 and complete the online application. Payment is made via paypal or you can contact me at mark@sportsprosconnect.com for more information. 
Mark Wylam (MD sportsprosconnect.com)
https://www.sportsprosconnect.com/markwylam/