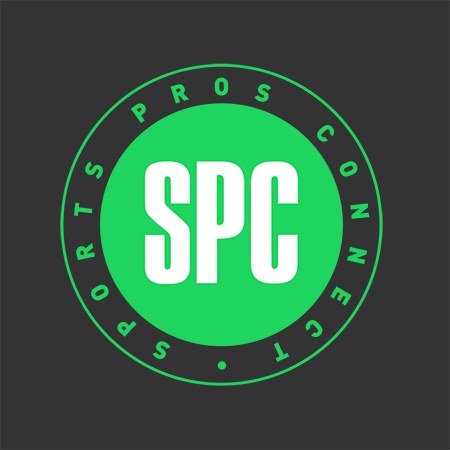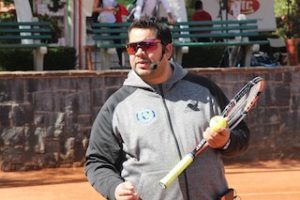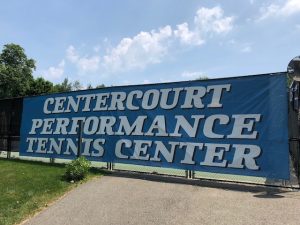 Hi Conrad Singh, its great to have you with us today.  Firstly, please tell us a little about yourself and your tennis history to date?
• Growing up in Melbourne Australia, I was very involved in competition and became as a top Junior.  Tennis is just a part of the greater community and having the AO Grand Slam at your front door usually means everyone is watching and playing, which is  basically how it all started for me as a 5 yr old.  I was fortunate to grow up in a very strong generation of players and in a city that had top players on every block.  My local Club Wellington Tennis Club in Melbourne had a great group of kids coming through of which many became global names  –  such as Andrew Florent and Peter Lukzac.  We all would meet at the club and beat each other up every day after school. I was also attending the top Tennis School in Australia where we had a lot of success  –  again with some house hold names who went on to become ATP top few hundred.  
• Later in life that passion continued to grow as I studied Sports Science in Melbourne and majored in Kinesiology, Nutrition and focussed in Biomechanics.  I continued to play in our State Wide Pennant combined with recreational coaching in schools and private clubs as well as in Private Houses in Melbourne.  Once I had graduated I packed my bags for Europe and was focussed on playing Prize Money Tennis, Sattelite and Team Tennis..  I found a Job in London working at a David Lloyd and really had a great time doing so with an extraordinary group of young coaches. After a couple of years I headed back to Melbourne where i went on to complete a Post Graduate in Secondary Education focusing in Science and Physical Education and was also doing a lot of Consulting and Lecturing for Tennis Victoria and Tennis Australia as a Biomechanist.  I authored the Biomechanics Module for our Tennis Coaches Australia Advanced Coaches Training Manual and continued to complete my Level 3 Elite High Performance Coaches qualification as well as my Australian Tennis Professional Coaches Association Master Coaches Qualification amongst numerous other Global Tennis credentials.  I have since had 2 decades of traveling and speaking around the world in numerous Conferences and been very fortunate to be a part of a Select group of Presenters that travel the world doing so.  I have coached in long term Director Roles and Head Coach  roles in Australia, Europe, Japan, China for 15 years and now in USA.  
• In my time i have been very fortunate to attend as a coach over 50 Grand Slams and countless weeks on the road at all levels of ATP, WTA and ITF tours.  I have worked for many National associations and been fortunate to develop numerous top players over the past decades. I have worked with many top players at all levels and developed Elite Player Programs and Full Time Programs on several continents. 
• Today as the Chief Operating Officer + Director of Coaching for Centercourt Sports Academy in USA – my role is focussed in ensuring we have the number one Boutique High Performance Tennis Academy in the USA.  We work daily to ensure we are doing everything we can for our players at all levels and in maintaining a world class dynamic environment.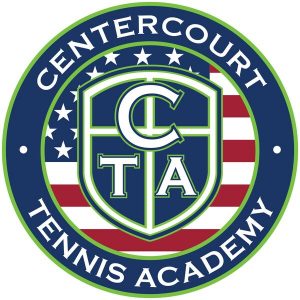 Fantastic!  What makes the CenterCourt Academy such a special place for the coaches and players?
Centercourt has had a strong history of Elite Player development for a long time under managing partner and CEO Clay Bibbee.  Today we are a very unified group of Professionals whom are giving all we can to create possibilities for players with the aspiration to pursue their dreams.  We realise that for those with a passion –  Tennis is a Healthy, safe and positive way to achieve great things. 
We focus heavily on being quality Students of the Game and our Academics Programs are truly very special too.  Our Goal is to ensure all our athletes can use their skills to gain College Access and have a solid Education background.  After they have completed their studies, we then encourage the pursuit of a professional career and live the dream to the end.  All our Coaches at Centercourt are on the same page with this. 
Our Facilities are incredible and we have a very positive program which focusses in holistic development of each athlete.  Our special features are our On court Methodology, Off Court Bio-mechanical & Mental Programs, but more than anything our attention to detail working in Personalised programs within our Groups.
Put simply –  the environment is all about being the best and being committed to excellence –  which we try to live and breath each day.  A very special feature is out UTR Program and Leagues /  Tournaments.  We believe in competitive maturity being a driving principal of performance and imbed this into our weekly programs as well.  Centercourt is a top hub of tennis excellence.  
What are your aims and goals for the Academy in 2019?
We are in a key phase now of consolidation of what we have built.  It has taken the efforts of many to create what we have and we feel we are now ready to develop the Next Generation of Champions. 
Our Goals are to build an American great and to go through the stages needed to have one male and one female Grand Slam competitor that is 100% home grown within our programs.  We have all the tools to do so and the infrastructure to achieve our goals.  However as you well know this is a long term plan and 2019 is just the start.  We aim to continue to educate our coaches and to keep our players motivated each day by creating a very competitive and dynamic environment.  
Who are the players to watch out for within CenterCourt Academy, and are they looking to turn professional or take on the College route?
We have had some really good players come through in recent years and have a super strong Performance Program right now.  Centercourt has produced several Junior Grand Slam players lately and we had one under 14 make the final of Les Petitas last year. Our Alumni includes players whom have attended Princeton, Yale, Columbia, NorthWestern and many more top schools. 
We are very excited to see how our current group performs over the next few years..  We also have an outstanding Professional Players Home base Program –  where we have a group of current touring Pro players coming to train and fine tune when in USA. These players include Davis Cup and Fed Cup  as well as Grand Slam main draw players.  We basically have the capacity to help all and any aspirational tennis player to achieve their goals..
It should be pointed out that our High Performance coaching team has been hand picked to be able to cater for these special levels, under the Direction of Davis Cup Coach Adrian Contreras and myself.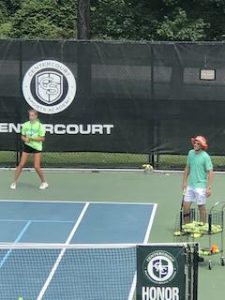 In 50 words or less, describe why a young performance player should visit CenterCourt Tennis Academy either on a full time or part time basis?
We believe in personalised programming and in a 360 Degree development plan.  We believe in the Mind + Body connection and in a balanced approach to development with sound mechanics through our SMAP Bio-mechanical Analysis Program, our off court Character development and Mental Conditioning Programs and to connecting Competitive Maturity into each athlete by completing the workload required. 
We are certain we have the absolute best team and facilities available.  Our pro's focus in a dynamic, positive and competitive daily approach.  
The professional season is just upon us…  Who are your tips for the Grand Slams for the men and women's game currently and are there any names to watch out for?
I am sure the Australian Open will be Rogers last chance at a Slam and he will go all the way.  For me Stefano Tsitsipas is the next generation superstar but also watch out for Russian Karen Khachanov. I would love to see the young Australian Alex DeMinaur make a push to the top 10.  
Serena is still not herself although she is streets ahead of the other players. However I feel that in the Women's its time for Madison Keys or Naomi Osaka to dominate. One thing is for sure in todays tennis –  Speed, Athleticism and a positive outlook are vital to be successful in such a cut throat environment..
Finally, devastating news just in, that Andy Murray will soon have to cut his playing days short and only has a maximum of 6 months left on tour.  Any words to say about that Conrad?
The tennis world is sad to hear that this will be the last 6 months of Andy Murray on the tour .. He has been an inspiration to many and has lifted tennis into the spotlight in Great Britain once again.. Unfortunately a 5 time a runner up at the Australian Open – it seems he won't get the chance to hold aloft the trophy at this stage ..
Andy has been amazing in lifting the respect levels and status for female coaches in Men's Tennis and we all know how incredible it was for Judy Murray to have both sons at Number one at the same time in their respective disciplines. We wish Sir Andy Murray all the best for his final AO Campaign…
Thank you very much Conrad Singh for taking the time to speak with us today.  We wish the best for you and CenterCourt Tennis Academy, and hope that you achieve all the goals you set out to do.  If you would like to see more about the Academy, please click here and feel free to contact Conrad direct via email on conrad@centercourtclub.com
Mark Wylam (Owner Sportsprosconnect.com)