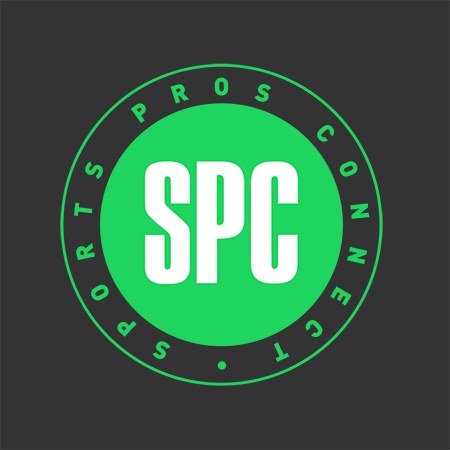 Owning sportsprosconnect.com and Sports Pros Connect has been a dream come true.  As a teenager I always wanted to own a business in sports.  I played cricket, hockey, table tennis, football (soccer) and tennis as a child and in my teenage years, and now here I am coaching tennis and running a worldwide directory of coaches, academies and travel companies. 
In 2016 the dream became a reality although in unfortunate circumstances.  In June 2015, my father announced he had 6 months to live, and would be passing on his business Social Tennis to me.  From that day he lasted 100 days and passed away in September 2015 with his family around him.  In all reality from when he announced his '6 months to live' I did not spend a lot of time thinking about the opportunity of the legacy he was about to hand down to me, and just concentrated on spending as much time with him as possible.
Now over 3 years later the legacy that was handed down has become a business we can be proud of.  2018 was very much a transition year.  We started off as Social Tennis and became Sports Pros Connect in May. We re-branded to allow the platform additional possibilities and allow the potential for other sports to become involved. This has not materialised just yet, however there is still scope for that to happen in the future.
During 2018 we travelled to Barcelona, Paris, New York, Dublin, London, Mallorca, Cyprus and Northampton all in order to promote Social Tennis or Sports Pros Connect.  We went on a promotional tour of Barcelona to visit several Academies in early May and launched Sports Pros Connect at the WTCA Conference run by Sarah Stone in Paris.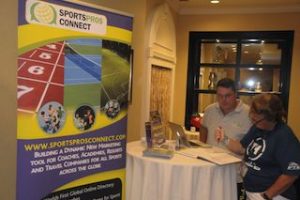 Throughout 2018 we were also able to interact with several top names in the tennis coaching industry.  Such names as Oscar Wegner, Johan Kriek, Emma Doyle, Ken DeHart, Dr Michelle Cleere, Kris Soutar, Sarah Stone and Nick Jacques were all part of our weekly interview section in 2018.  We were also able to work together with the GPPCA promoting the new Padel Certification run by Padel great Dante Luchetti.
Later on in the year we started working with some high quality coaches and academies and launched our very own promotional video detailing what we are aiming to achieve for the tennis world.  We are proud to list CenterCourt Tennis Academy in New York, Juan Carlos Ferrero Equelite Academy in Spain, Bruguera Academy in Hong Kong and Barcelona amongst our list of Academies. 
As well as promoting the business at several conferences around the world, including attending 3 of the Grand Slams, we were also fortunate to have been interviewed for 3 different radio shows, including most recently the John Danise Yella Ball Podcast just the week before Christmas. We were recently interviewed by the WTCA (Womens Tennis Coaching Association) who published an article about 'marketing for tennis coaches'.
So, whats new in 2019 you may be asking?  Well, we feel it is important to innovate and create new products, so we are aiming to become a market place for tennis players and coaches. One where a coach, player or enthusiast can sell a product using our very own marketing platform.  With 1500 tennis playing / coaching visitors per week, we feel it is essential to give those and more something back.  Except for retailers such as Tennis Warehouse or Amazon, where else are you able to find tennis related items all in one place?
Therefore if you have a product or service to sell or even an event to promote, please register your interest by signing up for half price here or contacting us via email on info@sportsprosconnect.com.
This is exciting news for Sports Pros Connect, and what is even more exciting is to be able to launch our 'market place' at the annual PTR Symposium at Hilton Head Island in February.  We are looking forward to attending our first PTR Symposium.  You will also be able to find us in the Philippines in April (subject to the election), Eastbourne for the ATP and WTA Tournament in June at the WTCA Conference there, and many more events throughout the year.
All in all, a fantastic year for us at Sports Pros Connect, and an even more exciting one planned for 2019!  We look forward to connecting with you via email, social media or at an event somewhere around the world.
Mark Wylam (Owner Sportsprosconnect.com)