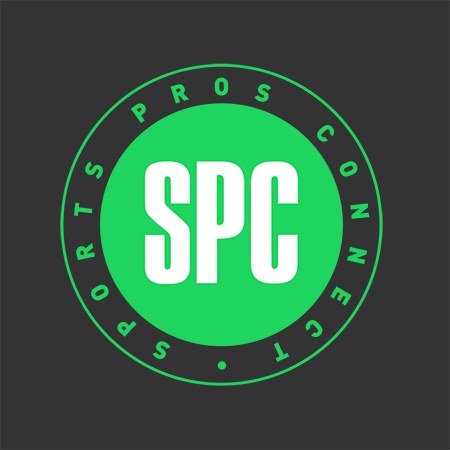 Good morning John Curzon, its a pleasure to have you here today.  For our viewers, please introduce yourself and what it is you do in the tennis industry.
Hi Mark, yes my name is John Curzon & I am a Tennis Coach & a Sports Technology Professional based in Sydney Australia. I have 20 plus years' experience as a High-Performance Tennis coach, with Tennis Australia High Performance Coach qualifications plus 15 years working in the Sports Technology & Data industries.
Thanks John.  So, currently you are still coaching performance players and working in the sports technology data field. Can you explain your current roles & interest?
I am a high-performance tennis coach as I have mentioned, I currently work with selected players in Sydney. Emerging green ball tournament players & an elite junior and open player. I am currently working with players & coaches with tennis analytics and the data collection service.
I have developed my own business 'Technology for Sport' which specialises in tennis only and I also work for a Global Sports Data & Technology company – Genius Sports, as the Senior Commercial Partnerships Manager for Australasia – covering Australia, New Zealand & selected Asian clients.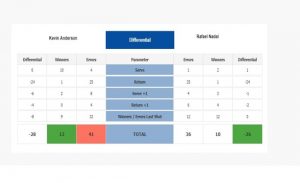 In your opinion where is tennis in comparison to other sports in terms of sports analytics?
Tennis has performed data & analysis for many years & used metrics in matches. You have always been able to access points won vs lost plus first serve percentage & also points at the net. However, once the data has been collected it was never really used to develop the sport. Coaches & players have never really used data to develop the same as team sports do.
Sports such as Rugby Union, Basketball/NBA, Football use tracking devices plus also analyst teams to break down each match in detail. This data is then used for live data management, coaching intervention and match review. Teams also tap into predictive data services for performance.
So to answer your question, Tennis analytics is collected well for media and betting, but not really utilised to drive high performance development due to the variety of tours, federations, grand slams & independent players with coaches.
What are some good examples of sports utilising sports data & innovation? 
The NBA is a world leader in data collection, camera tracking technology & fan engagement tools. The NFL is extremely stats driven & uses data in all aspects of match tactics, player recruitment and fan engagement.
Football leagues are very good at bringing technology suppliers together for coaching and performance analysis. Tracking technology, wearables, coding solutions for leagues such as la liga, EPL & World Cups
Our own AFL & NRL have been leaders in wearable technology and AMS systems for many years managing the physical loads of players.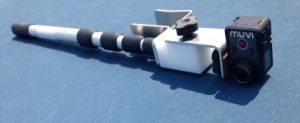 Give me some examples the sport of tennis is doing well in terms of analytics?
Tennis has implemented Hawk-eye technology at tournament level, removing the guessing of line decisions. As mentioned earlier the media data is collected but not used in a coaching capacity. I feel these solutions could be merged.
During the recent ATP next generation tournament in November, line calling automation technology was used, which replaced the lines people. This was a very innovative step forward for our sport.
On a club level there are emerging products on the market that are making a big impact, camera & data collection companies are offering solutions for clubs & coaching centres. Companies such as play-site. However these products are costly & are infrastructure calls for centres, councils or federations.
Coaches have been using video technology for some time, however I feel this has regressed due to the ease of using your smart phone rather than use a technical analysis software tool.
What is the role of data in tennis?
Data is the "new oil" of business as quoted in Forbes magazine & the same applies in tennis. Every action, every stroke, every event needs to be recorded so you can quantify your performance. Data plays a role in biomechanics (technical analysis), strokes & point play (tactical) movement & fitness (physical) plus interlinking all the above with mental performance to measure decision making under pressure and coping skills.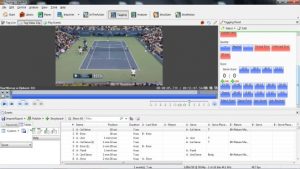 How much analytics do you use with your performance players?  Do you think tennis analytics is based more towards performance and professional players than recreational players?  If so, should this be the case?
I use analytics every session – and most coaches do. Whether its balls in play, consistent hitting to sections or first serve percentage. The key is to link them all.
Tennis metrics can be applied to all levels, even if you a beginner to a grand slam champion
What can coaches do to improve their coaching with Sports Technology & Data?
Coaches can use technology every day, from purchasing a technical analysis app & using it for technical work, to charting a match via an app to capturing a match and having it coded by analysts with dashboards or reports provided.
Tell us about your tennis analytics package, and how can coaches, clubs and federations contact you about your services?
I provide a sports analysis solution where matches are recorded by the coach or player or you access a tournament feed. The match is then coded by my team using a defined template, then within 48 hours the match is uploaded on a TV platform and you can review every event in relation to descriptions, such as first serve wide followed by forehand winner at 15-0. This is able to be viewed by player & coach. In addition, a report dashboard is set up so the coach can view each match in greater detail using.
Please take a look at my web page with Sports Pros Connect, to find out about my contact information.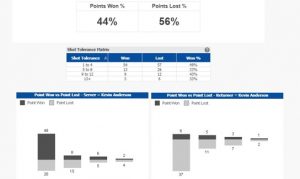 You have expertise in all sports, which sport are you doing the most business with and why do you think this is?
Technology for Sport – Tennis Only
Genius Sports Group – Football/Basketball/Volleyball/Emerging Sports plus Gambling Industry
Where do you see tennis analytics being in 5 to 10 years?  What changes will we see?
Tennis will be fully automated with artificial intelligence scoring, counting shots & outlining what has happened each point.
Wearables will be used by players for more data access
The racquet, body, technique and tactical element will all be linked and recorded on a data base
All events, movements, physical elements will be captured and analysed live for fans to consume at home or at the event.
Finally, we are 5 days into the first Grand Slam of the Year… Who are your tips to win the Australian Open 2019 and the rest of the grand slams this year?
Novak for the men's and my 'dark horse' would be Kevin Anderson.  Angelique Kerber to win this year's AO.
In terms of players winning slams this year. I expect Novak to continue to win slams, with Alexander Zverev to break through for a slam. Womens' is very open with a number of players vying for slams. Players like Sloan Stephens, Kerber, Serena Williams, Kvitova, Halep & our own Ash Barty all capable of winning a Slam.
Thanks very much for taking time out of your day to answer some questions for me today.  You can contact John, by sending him an email at johnc@technologyforsport.com.au or by visiting his web page. 
We really find it interesting to talk about analytics and how tennis can be improved as a sport.  Hence, we are starting to build a market place for tennis players and coaches which should be live in February.  Please contact us direct for more information on mark@sportsprosconnect.com
Mark Wylam (Owner Sportsprosconnect.com)