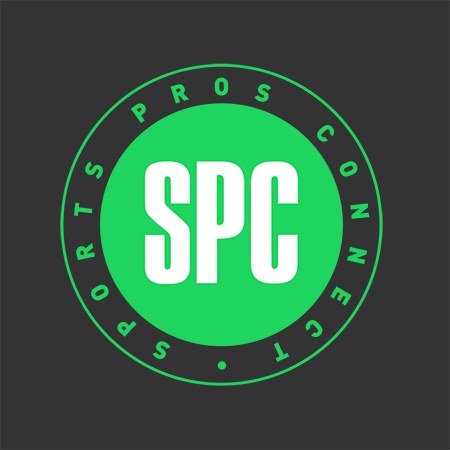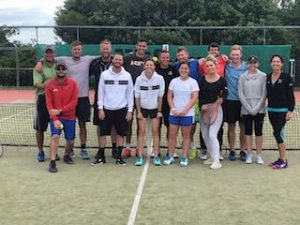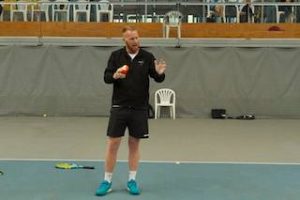 Good morning Nick Jacques, its great to have you here today.  Firstly, will you please tell our viewers a little about yourself and what you do in tennis currently?
Hi Mark, I have been coaching tennis now for 24 years. My passion and expertise is working with the 12 and under space with an emphasis on developing diverse movement and skills in tennis, creating adaptable and confident tennis players. I started my career working in small clubs then moving to larger centres/academies which I managed. The highlight of my career so far was becoming an employee for the All England Lawn Tennis Club(Wimbledon) where I was responsible for introducing under 10 children into the game and helping them choose the pathway that suits them, which also included talent identification. I am currently the Tennis Manager for Tennis Northern region in New Zealand, this role includes developing coaches and managing programmes and pathways for young players.
Thats fantastic Nick.  Some may know you from your Facebook Page 'Jacques Tennis Seminars'.  Tell us some more about your concept?
This page was created to support coaches/parents and players through a physical literacy approach. A large emphasis on exercises that develop movement and coordination skills creating competent and confident children that can then learn sport specific and complex movement skills. Also  an emphasis on developing autonomy where kids can value and take responsibility in engaging in physical exercise for life.
From what I have seen of it a lot of the videos are based on agility and co-ordination.  Why do you think this is so important at development stage?
Tennis is an open skill sport a game of emergencies, for a child to be able to play tennis they need to be able to adapt to the incoming ball. If the fundamental movement skills are not in place and they then associate tennis to be a sport that is too difficult they will often quit and find another sport that they can be competent at. At the highest level coordination is also important as the game is constantly evolving and getting faster and faster so the brain and body needs to be sharp to keep up.
There is a lot of talk about Red, Orange, Green, Yellow or (ROGY) around the world.  Is this something you practise in New Zealand?  
What are your thoughts on this progression for the youth of today? Yes here in NZ and Australia it is called Tennis Hot Shots. Using modified equipment means kids can PLAY an adult version of the game from the very start, developing technical, tactical, physical and mental skills without being overwhelmed by the big courts, heavy racquets and balls that bounce too high. This creates an opportunity to be playful, creative and most of all have fun. If the child is limited to a linear coaching approach where they only just manage to hit a ball over the net its less likely they will fall in love with the game.
What is your favourite drill to teach at beginner level?  How does this benefit the student?
I don't have a favourite drill as such as it depends on what their purpose of what they want to get from tennis.. I feel a drill is only as good as its purpose. Eg "Great drill shame about the relevance"
Since you are 'Tennis Manager' of Tennis Northern, what are your thoughts about junior tennis in New Zealand and what could be improved upon, if anything?
I feel we need to create a larger base of players with less focus on just a few that meet a certain criteria. We need to create a larger pool of players and create an environment where they have time to develop without the early pressure of reaching age based targets.
Finally, what is the participation in tennis in New Zealand like, and what could be changed to increase this?
Typically Kiwi's love to get outdoors and try lots of different sports, tennis is often a sport that they enjoy. Making sure clubs are flexible with their membership options I feel is key.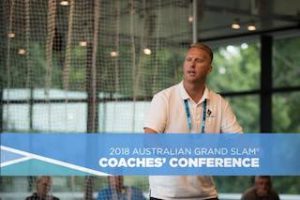 Thanks very much Nick Jacques, for taking time out of your day for this interview.  If you are not connected with Nick, please take a look at his facebook page 'Jacques Tennis Seminars'. Nick has also created a You Tube Channel, so make sure you subscribe and be regularly updated by new videos he produces.
Mark Wylam (Owner Sportsprosconnect.com)