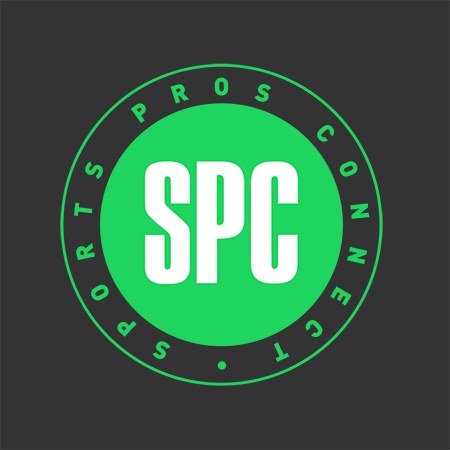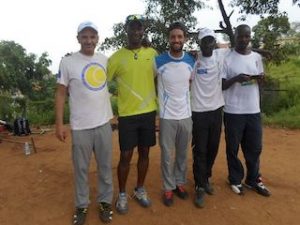 Good afternoon Danniel Ruyange, it's good to have you here today.  Please tell us a little about yourself and what you currently do in tennis?
Thank you and greetings mark, I am Danniel Ruyange, Founder & Chief Coach of the ROL Tennis Academy established in the year 2012. Since inception it has been growing and gaining more popularity. I came from a family of sports persons, I was a former juniors and Senior National Champion. As a former player I have dreams of developing and nurturing the young into future tennis stars. I pursued and graduated with a certificate in Cisco Certified Network (CCNA) at Makerere University Kampala, Uganda. My passion being lawn tennis, after I specialized obtaining Level 1 certificates from International Tennis Federation (ITF), Uganda Tennis Association (UTA), Uganda Olympic Committee (UOC) and Modern Tennis Methodology (MTM).
Currently I am moving out to different areas in the communities (schools mostly) to identify, nurture, develop and inspire young Tennis talent into future national and international tennis stars. Lawn Tennis is not just any sport that people play and enjoy to watch. It is more than a sport, it is a fraternity or brotherhood that teaches players, fans, coaches and all other parties involved discipline, self respect and respect for others and how to achieve one's goals for a better life. As blatantly put, Tennis is life.
Lawn Tennis as a sport is an integral part of the society now days with a lot at stake for the tennis players, the organizers, sponsors and the fans. This means that Lawn Tennis must be properly organized from the grass roots to leave no room for error so that all the parties involved are satisfied.
But, with all above being said we need more people to come on board to support the cause. Partnerships, donors, funders, and most importantly financial support to do all the above mentioned work.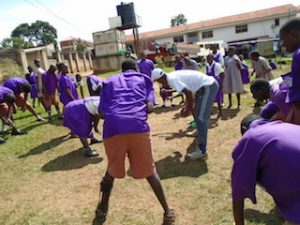 Who are your biggest influences in tennis and how have they helped you become the coach you are today?
My Biggest influences in Ugandan tennis have always been the inspirations of Late Eric Ofuruyu (LUGOGO TENNIS CLUB) a National Champion Davis Cup player and a mentor to me, and the Late Father Kiyingi of Jinja a small town in Uganda. (The Source of river Nile)
These two individuals are my heroes and influences to me because of what they did for tennis in my country, Uganda. They had great love and passion and invested their time and little resources they could afford to revitalize Ugandan Lawn Tennis talents from grassroots. The tennis talent nurtured as are result of their work includes; Shaban Lwanga, Chris Bagala ,Onito Ssebi Kasirye, kasirivu and the Late Charles Yokwe and Mustafah Lwanga to mention but a few.
The above inspired me a lot more to continue where they left off. They intended for me to produce more future tennis players than the likes of Duncan Mugabe who is currently the only nationally and internationally recognized tennis player in Uganda. This is the first tennis academy of its kind in the whole of Uganda.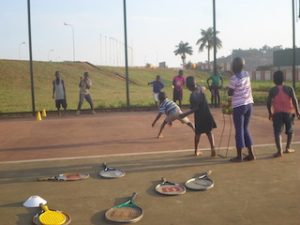 So you are the owner of the ROL Academy in Kampala, Uganda…  How is the Academy doing and what are the barriers holding you back from making the Academy more successful?
Yes that's right Mark; I am Founder & Chief Coach of the Academy
How is the Academy doing?
The tennis academy is starting to grow but at a slow rate.  The reason being is this is a third world country where sports isn't really a priority at all.  This means there are lots of challenges and barriers that come with introducing and promoting the sport to various schools and communities. I would say we are not yet or still far away from where we need to be as the academy.
The barriers holding us back are as follows:
No Funding for follow up programmes.

Lack of Academies own facilities (Construction of our new courts).

Lack of Government Assistance

Lack of enough Parental Support
The programme needs Government assistance to ensure the success of the programme. Below are example's in which the government can be of assistance to the Academy project.
Financial support.

Financial contribution towards transport and court rentals. (Tennis facilities)

Help pay import tax on equipment.

Provide and encourage sports teachers to teach tennis schools.

Have a government employee to supervise tennis activities.

Donations from sports government bodies National Council of Sports (NCS).

Should help convene workshops for teachers.
Problems encountered in the Programme:
Failure of National Tennis Association to help by funding the programme.

Delays in receiving / clearing donation equipment from customs.

Insufficient equipment and few coaches.

Slow rate to expand the programme.

Not enough guidance to schools and sports teachers.

Insufficient funds to cover Academy' expenses (Petrol per Diem, paying coaches, transport allowances, court rental, equipment).

Bureaucracy from the Government / Ministry of Education, National Council of Sports and the National Tennis Association.

Facility rent is expensive.(The courts and office)

Few schools with insufficient funds to pay the ACADEMY for tennis programs

Some teachers are not motivated to teach mini-tennis – they instead want extra payments.
How do you market your Academy to attract new clients?  Have you applied for funding? How about donations such as rackets, balls, nets etc?
Uhmmm Mark good Question! The Academy is a Non-Profit Organization, with inspirational history of lawn tennis in Uganda.  We promote determination and courage to under privileged Children and Youth including Adults. ROL Tennis Academy specialises in Tennis Development Programs in the community ("KEEPING TENNIS ALIVE") and operating independently.
We don't have a marketing team as yet simply because we rely on volunteering and guidance from a few individuals which can't last for long. We post our activities on our social media platforms visit our facebook page and our website which Mark Wylam of Sports Pros Connect designed for the academy. 
If anybody else has any ideas which may help us market our academy more successfully, please get in touch with me via email at ruyange2@gmail.com.
 Have you applied for funding?
Not Really Mark, though I have tried a few of them (GoFundme and Kick Starter) but, more of the funding sites don't support African countries or regions when you apply. Anyone out there with any ideas of how the academy can be funded, you're welcome.
How about donations such as rackets, balls, nets etc?
Yes Mark, for the last three years we have been lucky and blessed to have received a few tennis donations from the people below:
Acquired equipment donations from CF tennis academy Dubai December 2016

Acquired equipment donations from Martin Rocca, Fred Santos & Abel Rincon from Barcelona, Spain November 2016

Acquired equipment donations from Martin Rocca, Fred Santos & Abel Rincon from Barcelona, Spain July 2015.
We kindly request more donations especially (junior & senior racquets, mini & senior tennis nets, stringing machines, Grips, Roll of tennis strings, tennis aid kits, uniforms & shoes etc). More support is needed since we are dealing with schools and the local communities, and we appreciate every item sent!
Are there other Academies that you can learn from in a better position?  How have they achieved their status?
Most Definitely Mark.
There are lots of academies around the world and I grew up following a bit more of Nick Bollettieri Academy and of recent Mr Oscar Wegner with his amazing coaching methodologies. MODERN TENNIS METHODOLOGY (MTM). I have read their dockets and watched video clips, therefore helping me to find myself more and find a better coach in me.
Finally with the ATP Tour Finals starting next week and both Rafa Nadal and Juan Del Potro forced to drop out, who do you think will win the year end tournament?
Federer or Zverev are my favourites for this years tournament.  It is always an exciting tournament to watch!  Of course you can never discount Novak who had a great tournament in Paris last week!
Thank you Danniel for taking the time to answer these questions.  Please have a look at the ROL Academy Website and there is a button to donate if you wish to do so.   If you wish to contact Danniel, please do so via email on ruyange2@gmail.com.  Please also take a look and follow their facebook page.  Danniel does a great job keeping followers up to date with what is going on there.
Mark Wylam (Owner Sportsprosconnect.com)