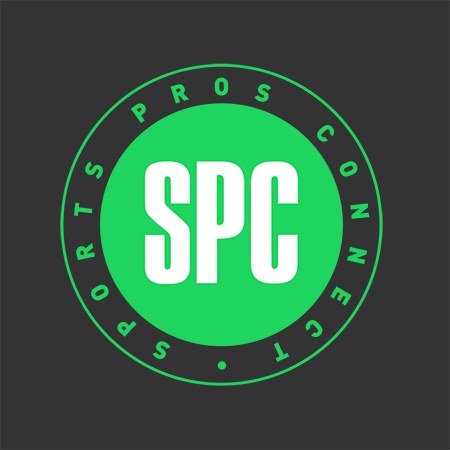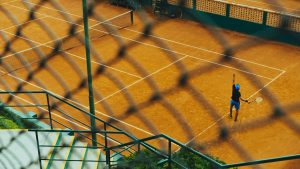 Sportsprosconnect.com was launched at the end of May 2018, just prior to Roland Garros. Originally we were called sportsprosconnect.com but decided to re-brand for several reasons. The first and main reason was that coaches didn't want to be branded as 'Social Coaches'.  So, we changed our goals accordingly and set out as the newly formed 'Sports Pros Connect'.
Our main objective is to increase the participation in sports by creating a platform for Coaches, Academies and Sporting Travel Holiday Companies to promote themselves.  Our company ethos is to 'connect players and coaches with Academies and Resorts all over the world.'  We believe we are the first company to build a worldwide directory of coaches, academies & resorts and Travel holiday companies.  In the long term, we wish to be a one stop shop for sports fans worldwide.  We are starting with tennis, but with the domain we have, we do have the potential to expand to other sports.
So far 180 tennis coaches, 20 Academies, and 7 Holiday Companies have all signed up and believe in what we are doing.  After registering with the site, coaches, academies and travel companies receive a mini website or web page in which to promote themselves.  We promote the business once we have received  the required information and we have set up the marketing site.  Every site is promoted via our social media networks which include Facebook, Twitter, Linked In and Instagram.
Sportsprosconnect.com exists to help the coach or the academy.  Our aim is to find out their goals and help them to reach their targets. Current coaches and academies have told us about their goals and targets and we have delivered on this bases.  We have helped clients find jobs, find more clients, get coaches headhunted, and we also help coaches get their name better known in the industry.  Many of our clients use their sites to act as a driver to their main website. In fact a coach recently contacted us to let us know that we had helped to market their online courses and sold 16 at just under $1000 per course in the space of a few weeks!
We feel our products can be used whether you are a player, a coach, an official, an academy owner, any federation and really by anybody within the tennis industry. One of our target markets is federations.  We believe that every federation should have a 'Find a Coach' Tool on their website.  Some already do, but those that do, do not hold enough information on the coach in our opinion.  We are looking to partner with federations in order to help with providing this information and grow the game.  There are many ways to partner with a federation, so please feel free to contact us and ask us how!

Below is a few examples of coach sites that we have recently completed:
https://sportsprosconnect.com/macscrankit/
https://sportsprosconnect.com/alexberghaus/
https://sportsprosconnect.com/lizodera/
https://sportsprosconnect.com/andrejoureau/
https://sportsprosconnect.com/ashleyhobson/
Here are a couple of examples of Academies:
https://sportsprosconnect.com/aphroditehills/
https://sportsprosconnect.com/btahk/

What does it cost?
For a coach looking to sign up we charge €70 (approx $80) for the first year and €40 (approx $45) per year there after.
To sign up as an Academy or a Travel Company it costs €220 (approx $250) for the first year and €150 per year there after.
With an Academy site or Travel Company site, you receive two free coach pages so that the owners and directors can help to promote their business.
How do I register with Sportsprosconnect.com?
All in all we are aiming to increase the participation in tennis.  If anybody is interested in hearing more, please don't hesitate to reach out to Mark Wylam on mark@sportsprosconnect.com, and please check out our website www.sportsprosconnect.com and follow our Social Media Networks.
If you are a coach, an academy or travel company, you can sign up on the website by selecting from the drop-down menu's, however you can also click on the links below:
Sign up as a Sporting Travel Company:
After all is said and done, we love what we are doing at Sports Pros Connect and enjoy networking with others in the sports coaching industry.  Our background is in tennis and have loved building this business.  We would love to chat with any like minded professional, and are always open to talking about partnering with different businesses within our field.
Mark Wylam (Owner Sportsprosconnect.com)